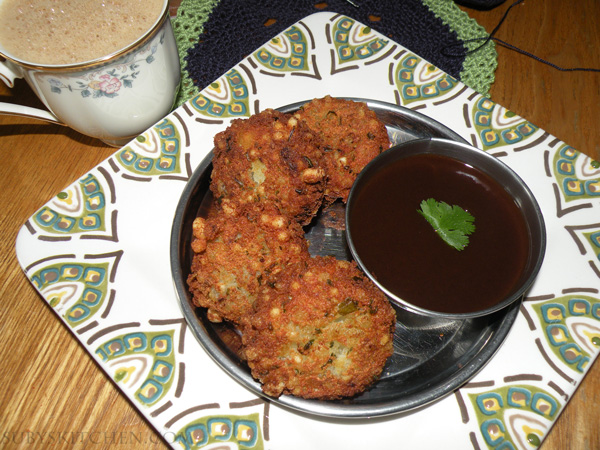 Over here today's climate was so  cloudy & felt like it may rain any time  …..  I was having the " craving " to eat something deep fried for my hot Tea in the evening  ………
I went in to my pantry & searched for what all thing I have , & suddenly I saw a packet of Sabudana , (which was not even opened )……….Immediately I taught of deliciously  deep fried Sabudana Vada ………..Its easy to make & not even needed too many ingredients (most of the ingredients will be at Home ) ………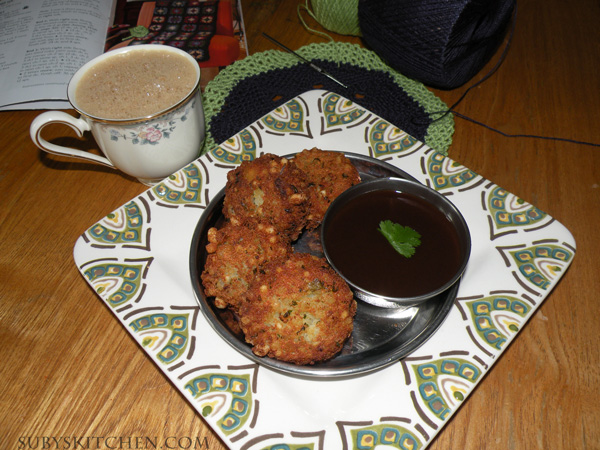 So lets make it …………..
Ingredients : To make Sabudana Vada
1/2cup Sabudana , washed & soaked in Water for about 3-4hrs
1 big Potato , cooked & mashed ( I used 1big Rustic Potato )
1tsp grated Ginger
1tsp finely chopped Green Chillies
1tsp Jeera / Cumin Seeds
Coriander Leaves , finely chopped
1tsp Lemon Juice
Salt
Oil for deep frying
Method :
Mix all the ingredients together & make small or medium size patties or tikki's .
Heat some Oil in a pan & fry the patties until it turns golden brown in colour .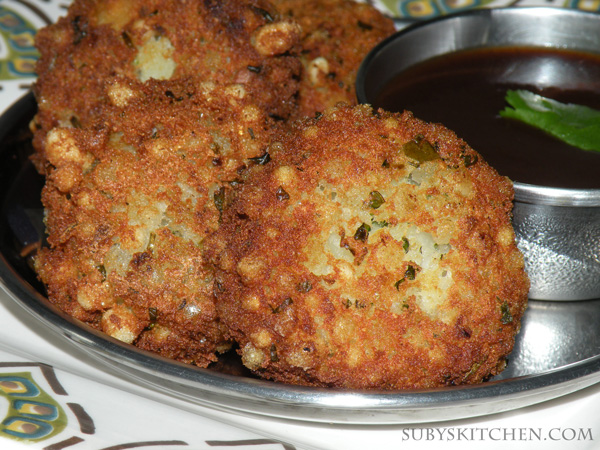 Serve Sabudana Vada with hot Tea &  with Tamarind Chutney / Coconut Chutney .
Enjoy !!!!!!!!!!!
*Note : Make sure the Oil is very hot , otherwise the patties will broke ……….