Today I was exploring some of the blogs & I bumped into a very……. ( I don't have words to explain )  great  blog , named Table for 2 …or more .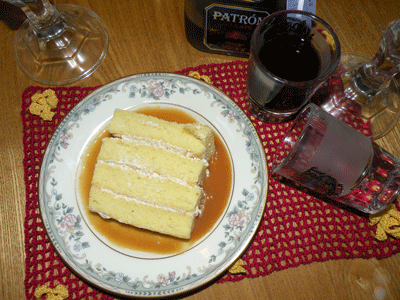 Her recipes & pictures are sooo good , it really made me hungry . But 1 recipe just hit on the right space , it was this Peach Chiffon Cake .
Immediately I went in to my Pantry & checked for all the ingredients , luckily I had everything , except tinned Peaches . In her recipe She had used tinned Peaches & in my home I had only fresh ones . So I taught to give a try with the fresh one .  ( Sometimes fresh Peaches will not give a lot of flavour , I don't know why its like that ) .
Ingredients : To make Peach Purée
2 Fresh Peach , sliced
Sugar
Juice of a 1/2 Lemon
Using a blender make a smooth paste of Peach .
( If needed , add some Water )
Strain the liquid nicely , to avoid any skins .
Store this in an air tight container & keep it cool .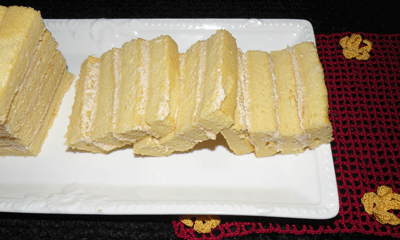 Ingredients : To make Peach Chiffon Cake
1/2cup + 1tbsp Flour
1/4tsp Baking Powder
Pinch of Salt
Mix all the ingredients together in a bowl & keep it on a side .
4 Egg Yolks
1/4cup Oil
5tbsp Peach Purée
2tbsp Sugar
On a big bowl beat all the ingredients together & fold in the Flour mixture .
Meanwhile :
4 Egg Whites
1/4cup Sugar
1/4tsp Cream of Tartar
Using a Hand beater / Stand Mixer , beat the Egg Whites until its stiff .
( Cream of Tartar will help the Egg whites to hold , if You don't have Cream of Tartar use 1tsp Lemon juice )
Carefully fold in the Egg white to the Batter .
Pour the batter into a greased & parchment lined baking tin & bake on a 350 degree pre-heated Oven for about 20-25 min or until the cake is fully cooked .
Allow it to cool down & serve according to Your taste .
I layered the Cake spread some Peach flavoured  Butter-cream & served with some Peach Purée .
( To make Peach flavoured Butter-cream , I added some Peach Purée to the Butter-cream & mixed well .)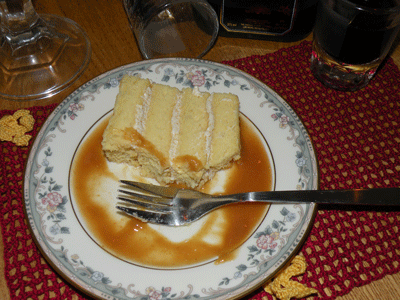 In my Home this Peach Chiffon Cake was a hit ………… everyone loved it . The main comments were , the Cake was not too sweet & was very light & airy , & also the Cake was very refreshing cos of the Purée ………
So do try out this recipe & let me know how it came out !!!!