Kerala Style Chicken Curry – without Coconut & Coriander Powder ( Nadan Chicken Curry )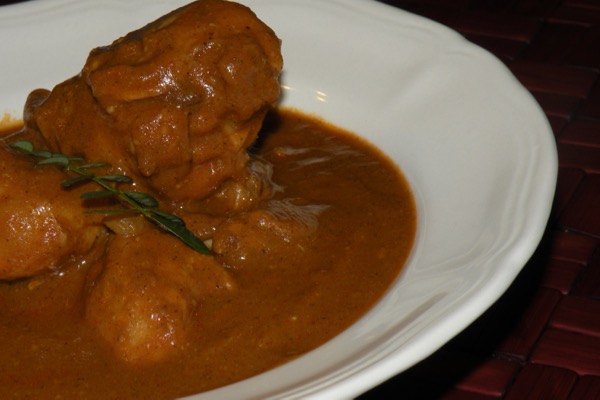 Ingredients to make Kerala Style Chicken Curry:
1 big Onion, sliced
Garlic, splited into 2 ( took 1whole bulb )*
Ginger, sliced into long strips ( took a big root )*
1tbsp Fennel Seeds
1stick of Cinnamon
4-5 Cloves
3 Cardamom
1tsp Whole Black Pepper
1 Star Anise
1tbsp Chilli Powder
1tsp Turmeric Salt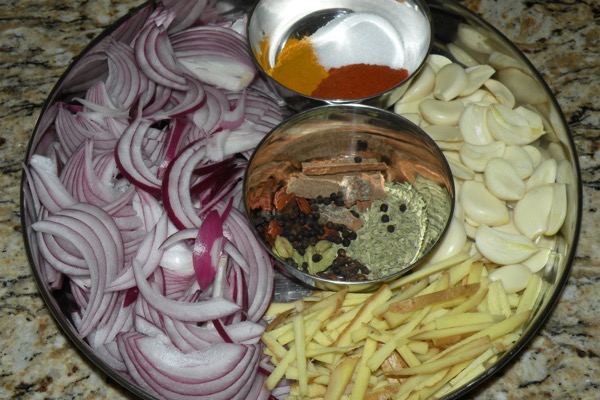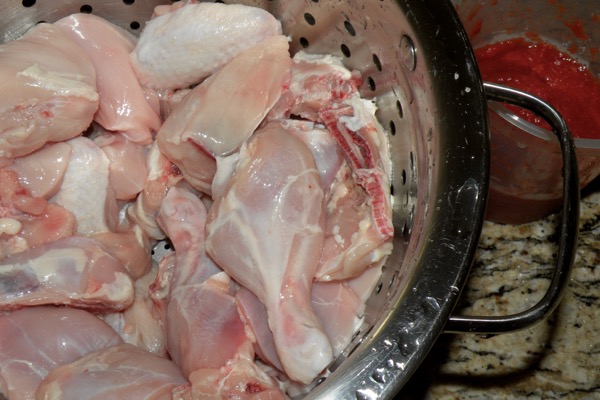 2 Whole Chicken, cut into medium size pieces
3-4 Tomatoes, diced ( I used canned Tomato puree )
Curry Leaves
Coriander Leaves
Salt
Coconut Oil
Method:
Heat some Oil in a pan & add Fennel, Cloves, Cinnamon, Cardamom, Star Anise & Black Pepper.
Fry them on a low flame for few sec.
Immediately add Onion & fry until it turns light golden brown in color.
Add Ginger & Garlic.
Saute for few mins or until the raw smell is gone.
Add Chili Powder & Turmeric.
Saute for few mins & add Tomatoes.
Saute until Tomatoes are cooked & mashed.
Allow the masala to cool down, then using a blender make a smooth paste ( add water accordingly ).
Heat some more Oil in the same pan & add  Curry Leaves.
Immediately add the paste.
Pour some water to thin the mixture.
Add Salt & mix everything well.
When the gravy starts to boil add Chicken pieces.
Cover the pan with a tight lid & allow Chicken to cook well, don't forget to stir occasionally.
Once Chicken is cooked well, add Coriander Leaves .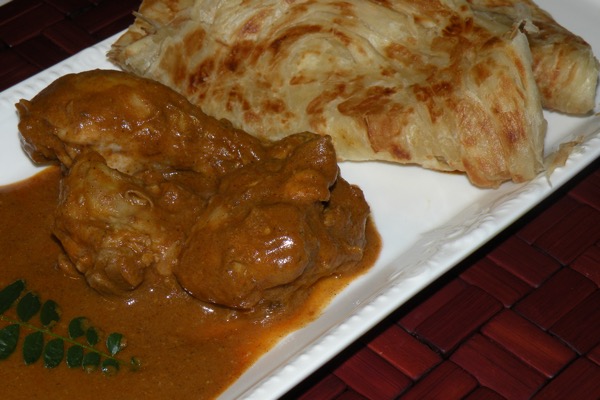 Serve Kerala Style Chicken Curry hot with Roti or Rice or Kerala Parotta.
Enjoy !!!!!!
*Notes:
In this particular recipe I used a lot of Ginger & Garlic. It's a  personal choice, so you can always reduce or increase the amount of Ginger & Garlic according to your palate.