Lemon and Dates Pickle: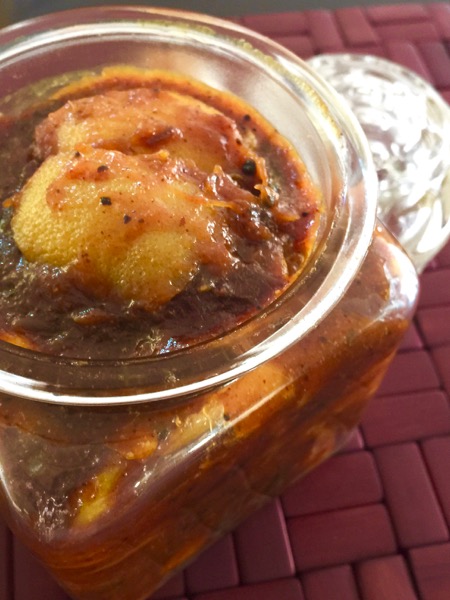 Ingredient needed to make Lemon and Dates Pickle:
800gm Lemon
400gm Dates, remove seed & split into 4 pieces
2-3tbsp finely sliced Ginger
3-4tbsp Garlic
Curry Leaves
Salt
1/4cup Coconut Vinegar
Sugar/Jaggery, as needed
Coconut Oil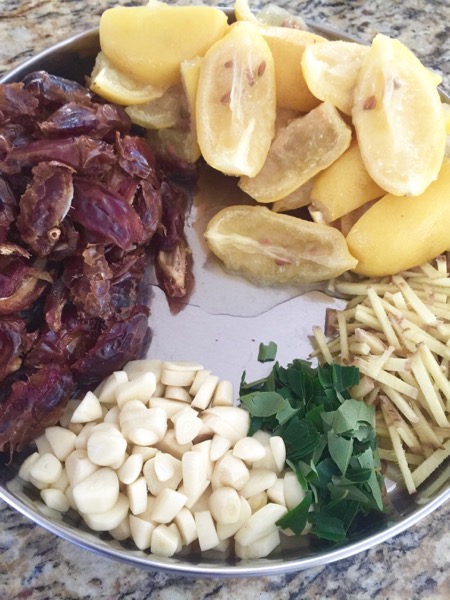 Masala needed to Grind:
2tsp Mustard Seeds
1tsp Methi Seeds
1 1/2tbsp Chilli Powder
1tsp Turmeric Powder
1tsp Hing/Asafoetida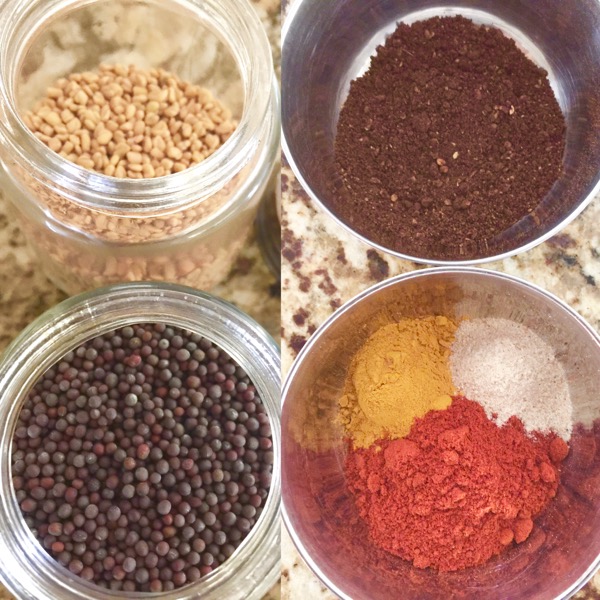 Method:
Heat a saucepan and add Mustard seeds.
Dry roast until Mustard seeds are cracked, remove it to a bowl.
Repeat the same with Methi seeds.
Using a grinder or mortar pestle make a fine powder of roasted Mustard and Methi.
(  Its always good to keep  Chili, Turmeric and Asafoetida ready  in separate bowl before even starting to make Pickle )
Method to make Lemon and Dates Pickle: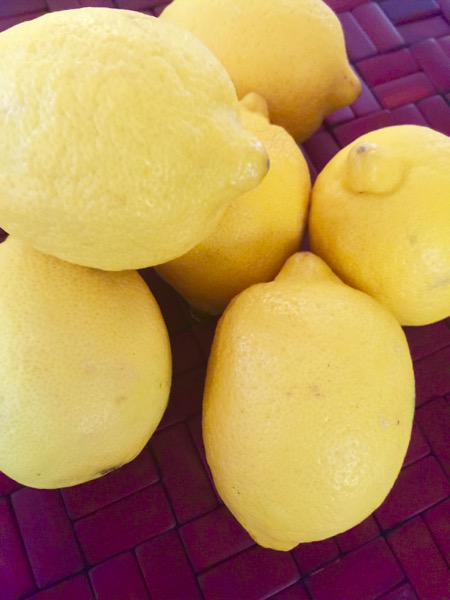 Wash Lemons  and using a steamer, steam  Lemons until its skin is soft and slightly cracked, take around 10-15min.
Once its cooled slice into 4 pieces.
Heat some Oil in a pan and add Ginger, Garlic and Curry Leaves.
Saute until Ginger and Garlic turned light golden brown in color.
Carefully add Chili, Turmeric and Asafoetida into Oil.
Saute on low flame for few mins or until the raw smell of Chili is gone.
Add roasted  Mustard and Methi powder.
Mix everything well.
Add Lemon, Dates and Vinegar.
Mix everything well and add Salt .
Allow everything to cook together and once Dates is cooked down, make sure to check the flavor.
Adjust  Salt and Vinegar if needed.
If Dates are not sweet enough add Sugar or Jaggery.
Make sure to taste the mixture and adjust  Salt and Sugar as needed.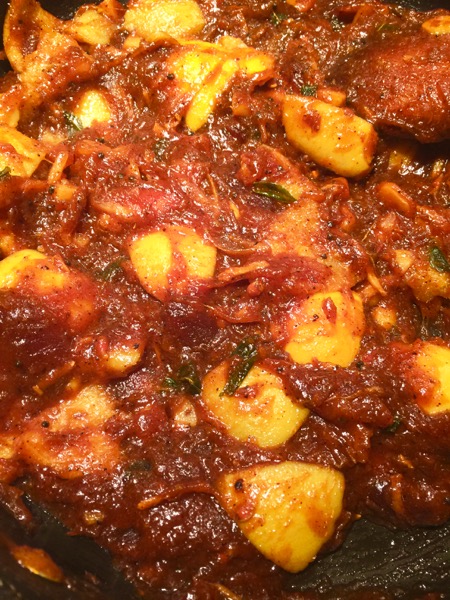 Allow Pickle to cool down, then store it in a glass jar.
Allow it to sit for 1week so that all  spices would get a chance to marry each other.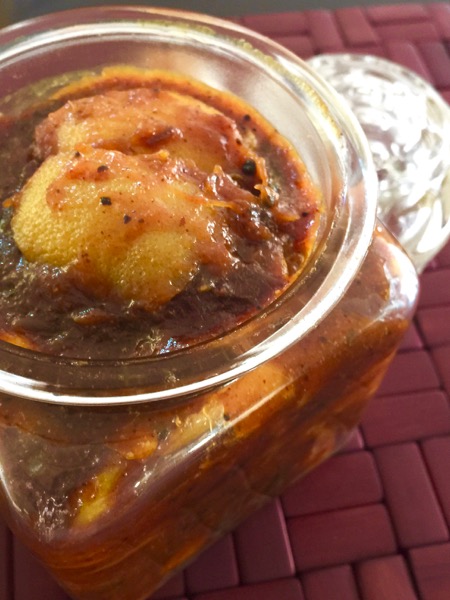 Serve Lemon and Dates Pickle with Rice or Roti.