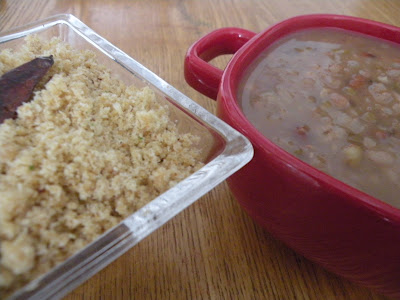 Ingredients : To make Dry Shrimp Chammanthi
3oz or 85gm Dried Shrimp
3-4 Whole Red Chillies
1/2cup Grated Coconut
2-3 Shallots
Curry Leaves
Salt
Method :
In a non-stick pan dry roast the Shrimp .
Using a blender grind all the ingredients together .
( Don't add Water )
Serve it with Kanji / Rice Soup or with hot Rice .
In my home when I make Kanji / Rice Soup , I used to add Dal , Green Gram & 2-3 Whole Red Chillies into the Rice & pressure cook until the Rice & Dal is cooked well .