Ingredients needed to make Tres Leches Cake / Three Milk Cake: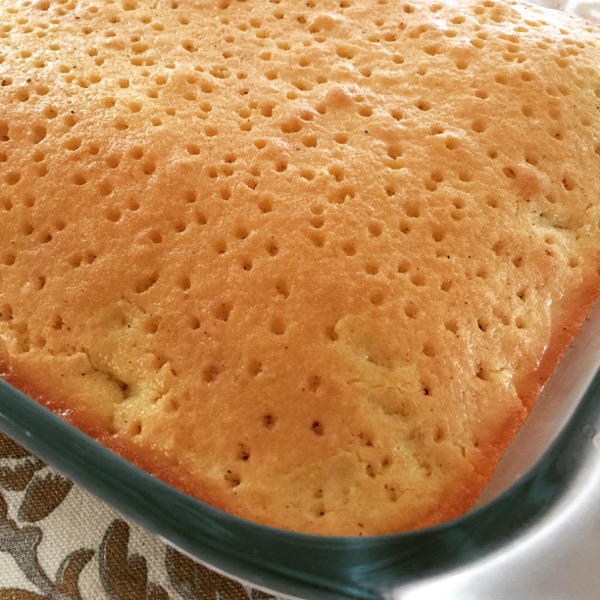 To make Cake you need:
1 1/2cup All Purpose Flour
1cup Sugar
1tsp Baking Powder
1stick Butter
5 Eggs
1tsp Vanilla Essence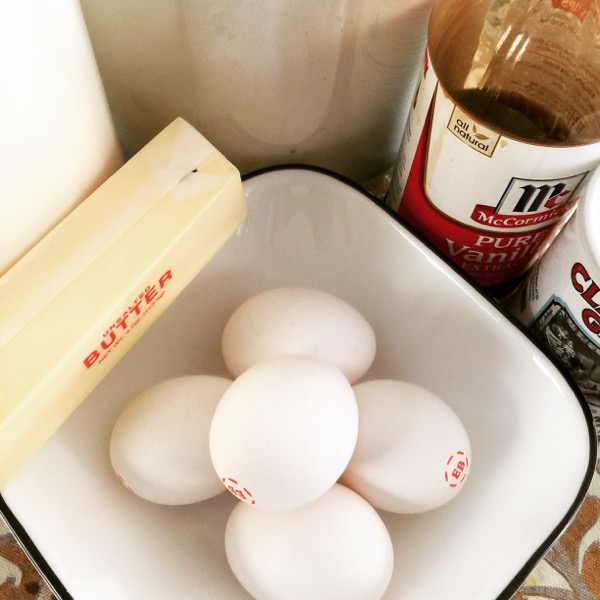 Method:
Sift Flour and Baking Powder together and keep it a side.
Using a stand mixer or beater, beat Eggs until it's fluffy.
Carefully add Sugar into Egg and beat until the mixture is doubled and creamy.
Add Butter and Vanilla Essence.
Mix everything well.
Carefully add Flour and combine everything.
Transfer the batter into a prepared pan and bake in a 350 degree pre-heated Oven for about 30-35mins or until a tooth pick inserted in the middle comes out clean.
Allow Cake to cool down.
Using a fork or toothpick pierce Cake several times.
To make 3 Milk you need:
2cup Milk
14oz can Condensed Milk
12oz Evaporated Mik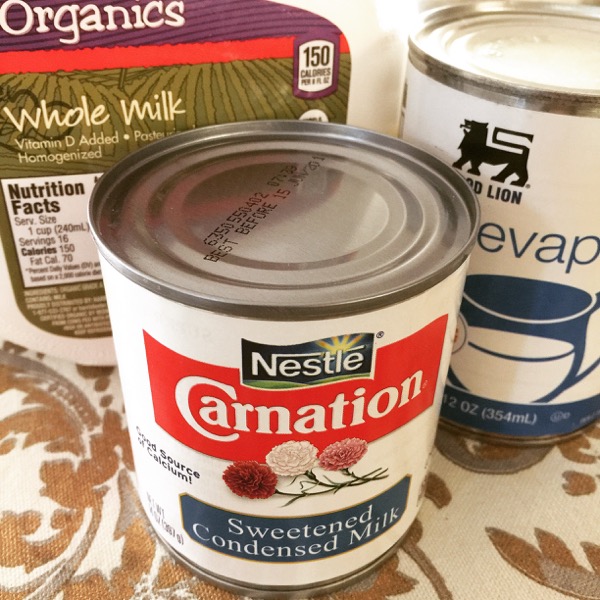 Method:
Mix all three milks together and pour on top of the cooled Cake.
Allow Cake to rest inside the fridge.
Meanwhile whip up some Whipped Cream to frost the Cake.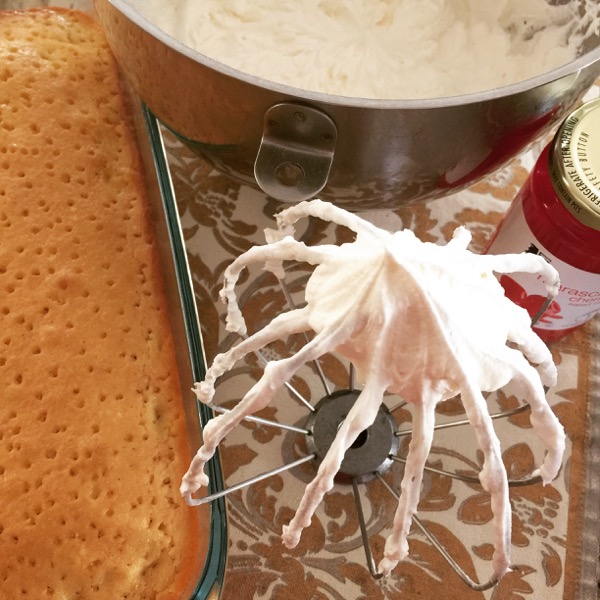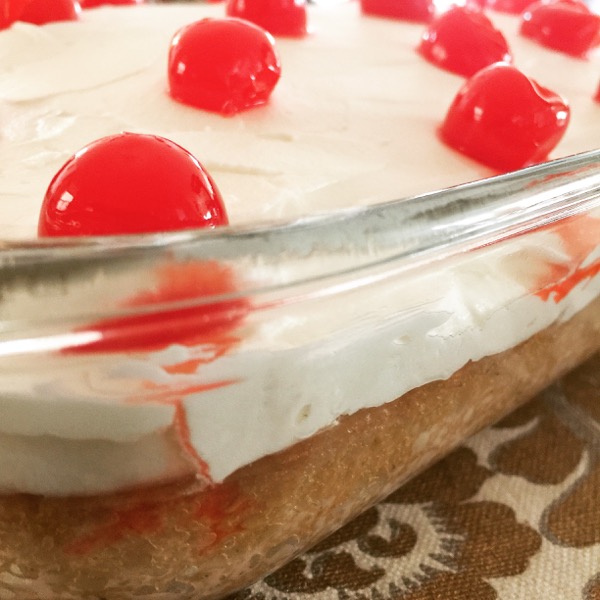 Carefully spread whipped cream on top of the Cake and decorate with some Cherries.
Serve Tres Leches Cake / Three Mik Cake cold.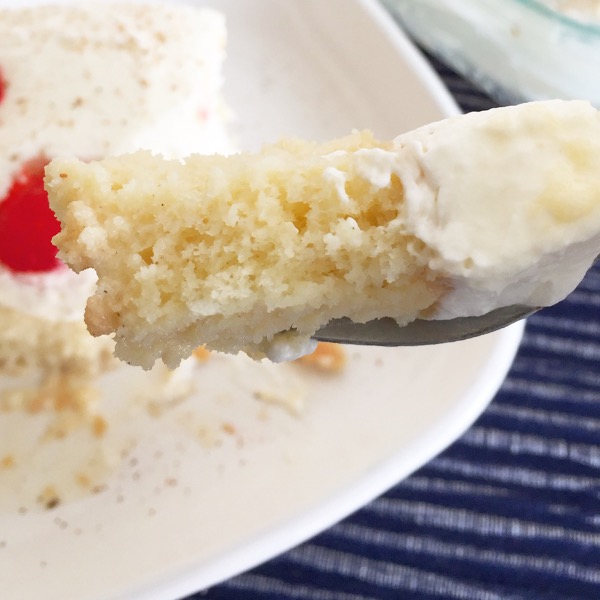 Enjoy!!!!!!!!!!!!
*Notes:
Tres Leches Cake / Three Milk Cake is a dense Sponge Cake which is soaked in 3types of Milk. My Family love this Cake, so I make sure to make this  for special occasions.