Tomato Gravy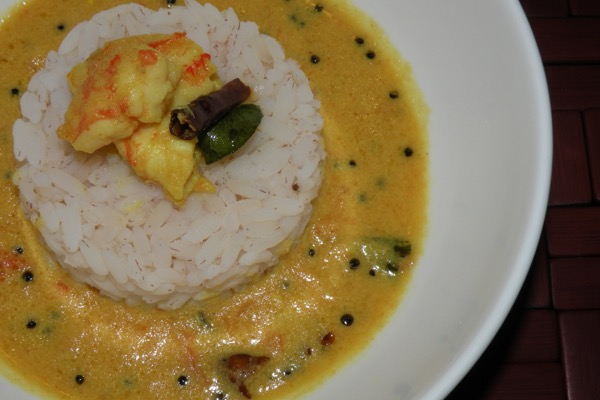 Ingredients needed for Tomato Gravy:
5-6 Tomato, sliced into small pieces
3-4 Green Chillies, splitted into half
8-9 Shrimp, cleaned ,optional
1tsp Turmeric Powder
Salt
Water
1tbsp Coconut Oil
1tsp Mustard Seeds
1/4tsp Cumin Seeds
2-3 Whole Red Chillies
Curry Leaves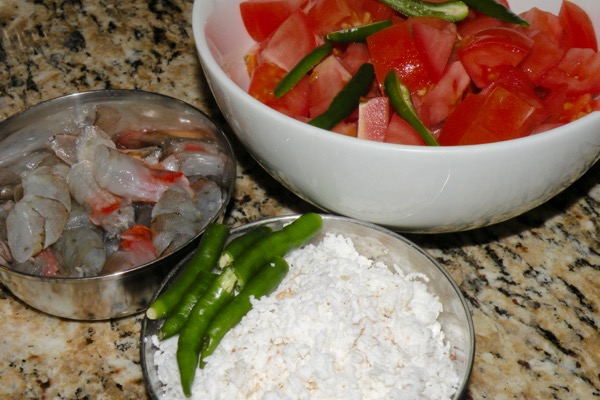 Ingredients needed for Coconut Paste :
1/2cup grated Coconut
2-3 Green Chillies
Water, as needed
Method:
Using a grinder make a fine paste & keep it aside.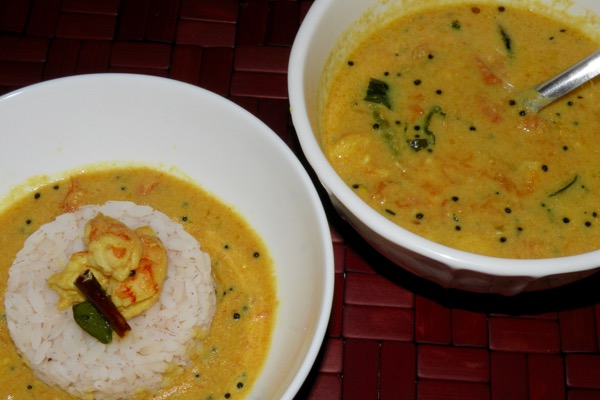 Method to make Tomato Gravy:
Combine Tomato, Turmeric, Salt & Water ( very little water is enough, coz Tomato will also ooze out water & there will be more water inside the pan ) in a pan .
Let it boil & allow Tomato's to cook down .
If you are adding Shrimp this is the time you should add .
Shrimp will take only 2-3min to cook.
Allow all the water to evaporate, otherwise You will end up with a watery gravy.
Carefully add the Coconut paste & if needed add some Water according to the consistency.
Let it heat up well, don't allow the gravy to boil otherwise it will curdle.
Remove Tomato Gravy from the heat.
Heat a small pan & add Coconut Oil.
When Oil is really hot add Mustard Seed & allow it to pop.
Then add Cumin Seeds, Red Chillies & Curry Leaves.
Saute for few min & pour it on top of Tomato Gravy.
Serve it hot with Rice.
Enjoy!!!!!