Peechinga Ularthiyathu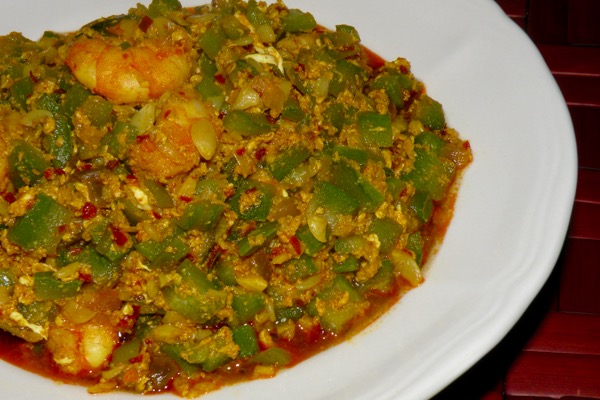 Ingredients needed to make Peechinga Ularthiyathu:
2 large Peechinga/Ridge Gourd/Chinese Okra, peeled and sliced into small pieces
8-9 Shrimp, sliced into small pieces, optional
1-2 Egg, optional
3-4 Shallots, finely chopped
3-4 Garlic, finely chopped
Curry Leaves
1/4tsp Turmeric Powder
1-2tbsp Chilli Flakes/Crushed Pepper Flakes, use according to your taste
Salt
Oil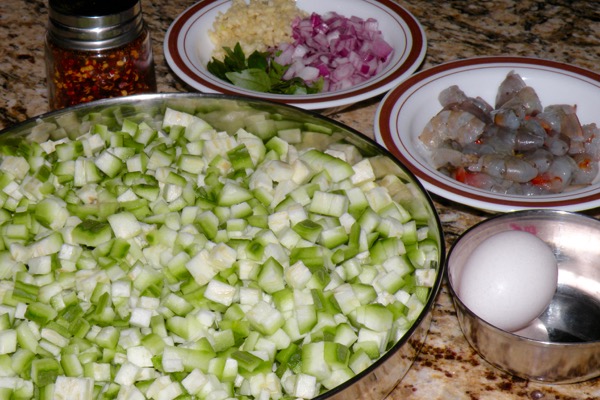 Method:
Heat some Oil in a pan and saute Shallots, Garlic and Curry Leaves.
Saute until Shallots turns transparent.
Add sliced Peechinga and stir well.
Add Shrimp, Turmeric, Chilli Flakes and Salt.
Stir everything well and allow Peechinga to cook well.
When Peechinga and Shrimp is cooked through add Egg and stir everything well.
Cook for couple of mins and remove from heat .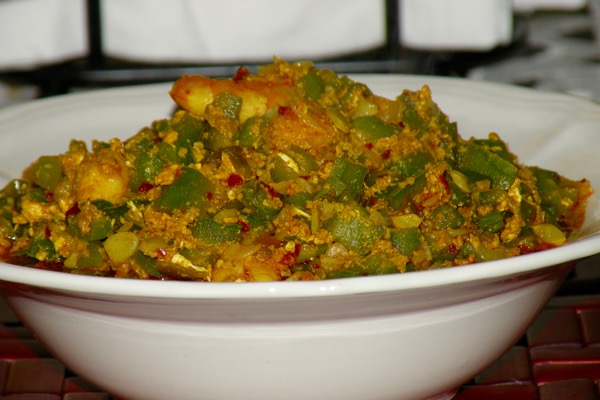 Serve Peechinga Ularthiyathu  hot with Rice or Roti.
Enjoy!!!!!!
*Notes:
Peechinga is a vegetable with lots of water , so it's better to wash before slicing .
Even after making the dish you can see a lot of water in the pan, that's why I had used Egg. After adding Egg you can see most of the water will be sucked in & it really gives a nice flavor to Peechinga.
In this dish I had used Shrimp & Egg, it's always an optional items to be used .