Paneer Paratha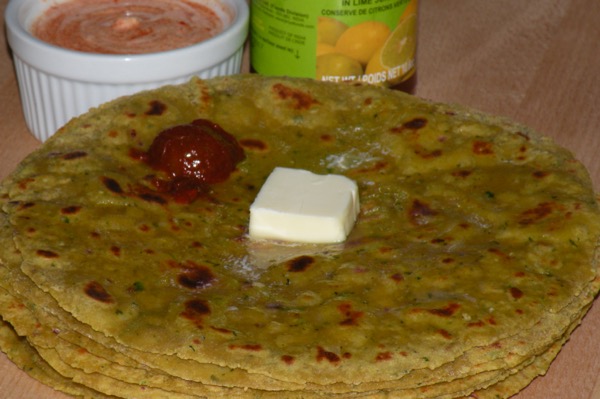 Ingredients needed to make Paneer Paratha :
200gm Paneer
1/2 Onion, sliced
2-3 Green Chillies
2-3cloves of Garlic
1/2tsp grated Ginger
Coriander Leaves
1/4tsp Turmeric Powder
Cumin Seeds, a pinch
Salt
2cup Whole Wheat Flour
1tsp Oil
Water, as needed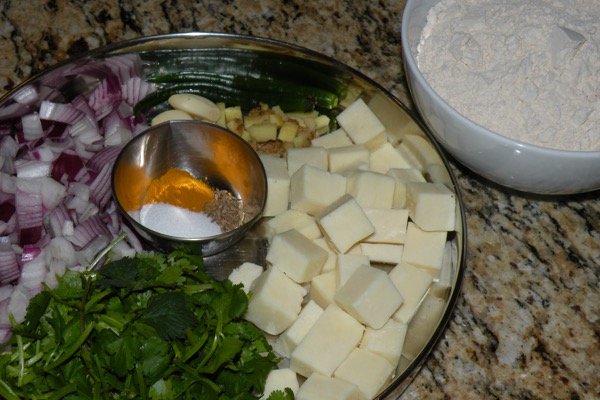 Method :
Using a Food Processor grind Paneer, Garlic, Ginger, Green Chillies, Onion, Coriander Leaves, Cumin & Turmeric.
Make sure everything is nicely grinded.
Add Wheat Flour into a large mixing bowl & into that add grinded Paneer mixture.
Add Salt & mix everything well.
Carefully sprinkle  Water  & knead the dough into  a soft dough consistency.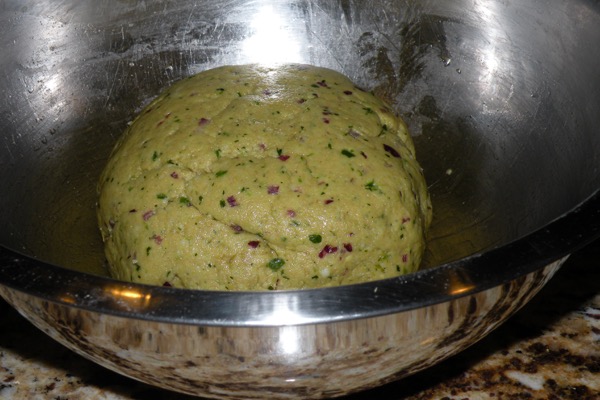 Rub Oil on top of the dough & allow it to rest for  at least  15min.
Pinch a small portion of dough & roll them in your palm to make a round.
Dust some Flour on the dough balls & using a rolling pin, roll the dough into a thin circle.
Heat a nonstick pan & place the Paneer Paratha, after a few seconds  flip.
Allow Paratha to cook partially from the other side too.
Then brush some Ghee or Butter on top of Paratha & again flip.
Meanwhile brush some Ghee on the other side too.
Make sure you flip Paneer Paratha often & allow it to cook evenly &make sure it has crispy edges & golden spots .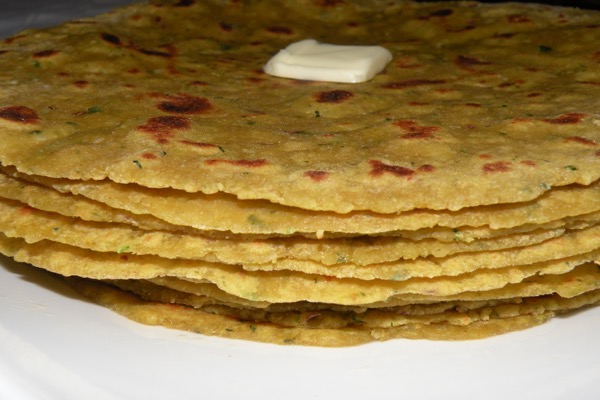 Transfer the hot Paneer Paratha into a serving plate & continue doing the same with the rest of the dough.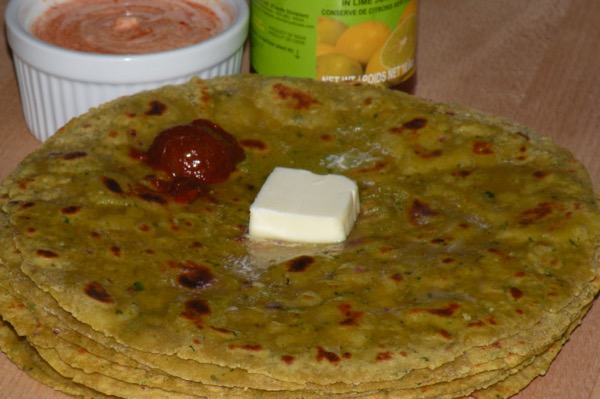 Serve Paneer Paratha hot with Yogurt & Pickle.
Enjoy!!!!!!