Nankhatai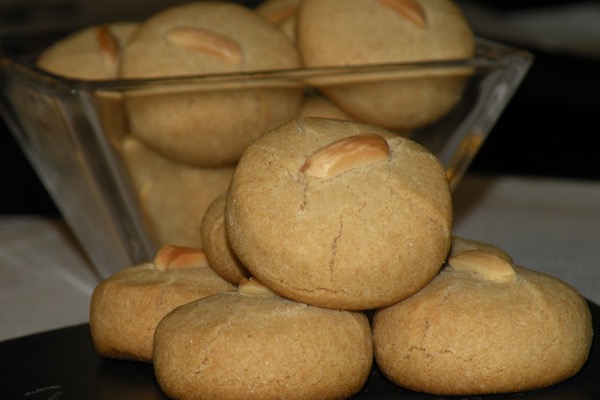 Ingredients needed to make Nankhatai :
3/4cup Whole Wheat Flour
1/4cup All Purpose Flour
1/2cup Sugar, powdered
1/2cup Ghee, melted
1-2Cardamom, powdered
1/4tsp Baking Powder
Nuts, for decoration
Method :
In a bowl mix together Wheat Flour, All Purpose Flour, Sugar, Cardamom & Baking Powder .
Carefully add Ghee little by little into the Flour mixture & using your hand knead into a soft dough.
Allow the dough to rest for 5-10mins.
Line a baking sheet with parchment paper & make equal sized balls out of dough.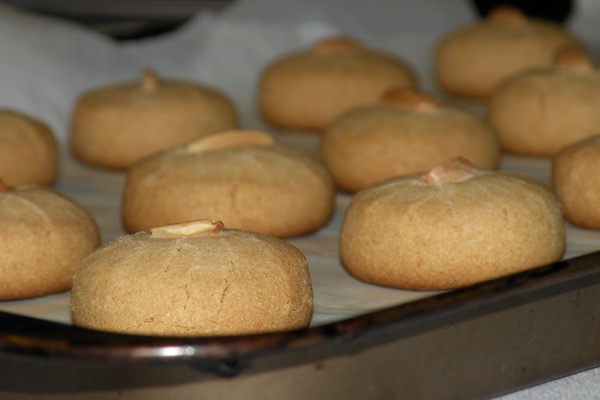 Lightly flatten the dough & place the nut on top & slightly press it down.
Pre-heat the Oven to 375 degree & bake your cookies for about 12-15min or until when the sides of the cookies turned into light golden in color.
Allow Nankhatai's to cool down completely & then store them in a air-tight containers.
Serve Nankhatai's with Tea or Coffee.
Enjoy!!!!
*Notes:
I always grind Sugar & Cardamom together.
On Nankhatai  you can use any type of nuts. You can use Almonds, Pistachios, Cashew etc or even you can skip the nuts.
When using Ghee make sure you don't pour the whole thing at once, sometimes it maybe too much of Ghee & you may ruin ur cookie.
Try to add little by little & even after using the 1/2cup of Ghee you still think it's not enough then you can always add more.