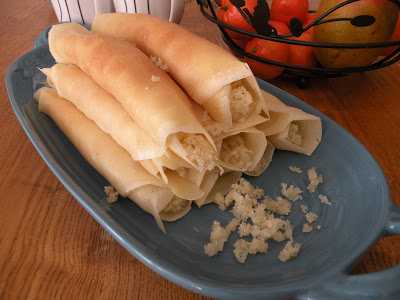 Ingredients : To make Mutta Kuzhalappam Recipe

1 1/2cup Flour
2cup Milk
1 Egg
2tbsp Sugar
Salt
Method :
Using a blender mix all the ingredients together & make a thin batter .
(If needed add some more water or milk to thin the batter .)
Heat a non-stick pan & pour a ladle full of  batter .
Evenly spread the batter & cook in a medium low flame , until its light golden brown in color .
Do the same until the batter is finished .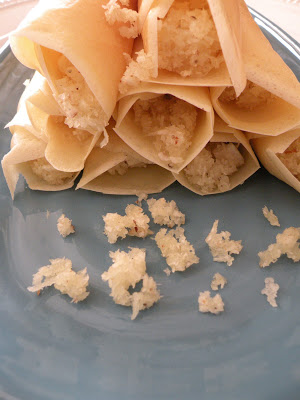 For the Filling :
2cup grated Coconut
2/3cup Sugar
4-5 Cardamom , powdered
1tbsp Ghee
Method :
Mix all the ingredients together & cook until Coconut is soft & juicy .
Put the filling on the Pancake / Crepes & roll it .
Serve it with Hot Coffee or Tea .