Mung Bean Soup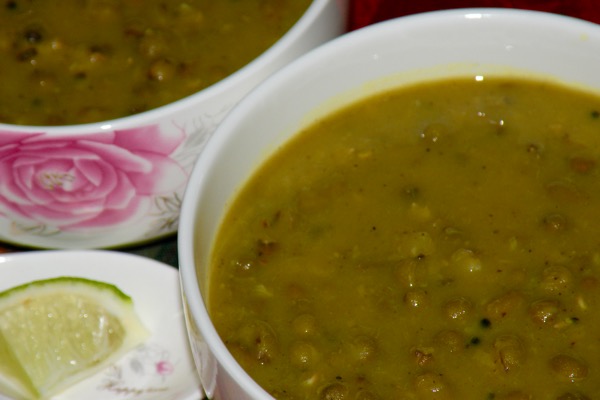 Ingredients needed to make Mung Bean Soup:
Step 1:
1cup whole Mung Bean, washed  and  soaked overnight
2cup Water
Salt
Method:
In a Pressure Cooker add soaked Mung Bean, Salt and Water.
Cover the cooker and wait for the steam.
Place the weight and cook until You hear 1 whistle.
Turn off the heat and let the pressure go down on it's own.
If you don't have a Pressure Cooker, You can always use a regular pot, it will take around 40-50min to cook Mung Bean down.
Step 2:
1tbsp Ghee/Clarified Butter
1/2tsp Mustard Seeds
1/2tsp Cumin Seeds
1/2tsp Turmeric Powder
1tsp Cumin Powder
2tsp Coriander Powder
2tsp Ginger Garlic Paste
Black Pepper Powder
Salt
Water, as needed
Lemon Juice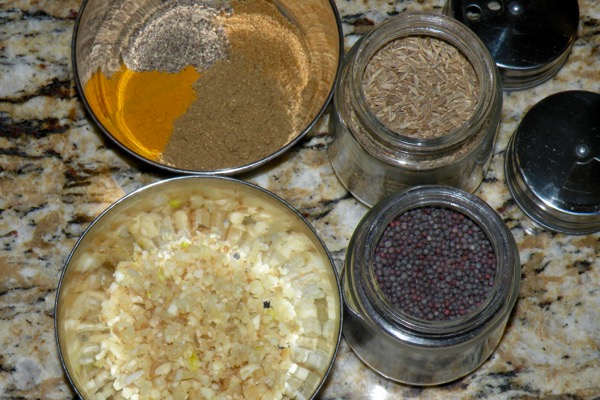 Method:
Heat Ghee in a large pan and add Mustard Seeds.
Allow Mustard Seeds to pop.
Then add Cumin Seeds.
Add Ginger Garlic paste and mix everything well.
Add Turmeric, Coriander and Cumin Powder.
Saute for few min and carefully add cooked Mung Bean.
Mix everything well and add Water according to the consistency You need for the Soup.
Let everything boil well and make sure You check the Salt.
Add Black pepper and Lemon Juice according to Your taste.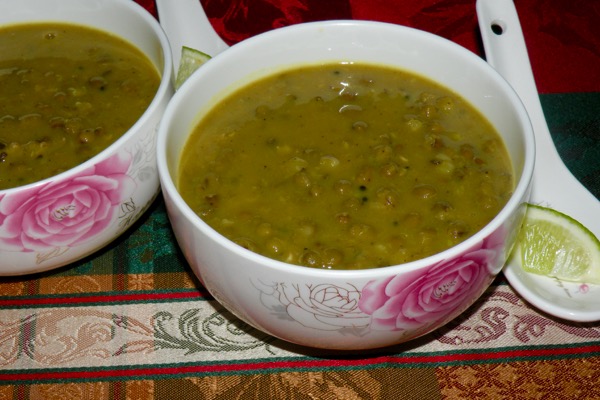 Serve Mung Bean Soup hot in a cold or rainy day.
Enjoy !!!!!!!