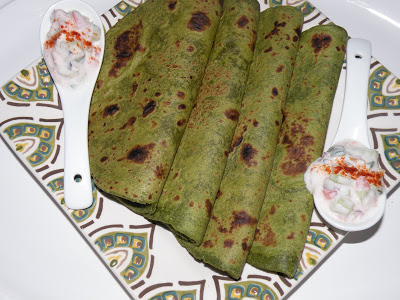 Ingredients : To make Methi Paratha
1 bunch Methi , washed
1 Onion
3-4 Green Chillies
3 cloves of Garlic
Salt
2 cups Atta / Wheat Flour
Method :
Using a grinder make a smooth paste of Methi , Onion , Chillies ,Garlic & Salt  .
Pour the paste into the Flour & make a soft dough .
If  needed add more  water  into the dough to make it soft .
Divide the dough into medium sized balls .
Roll out each & cook on a tawa or griddle until both sides are golden brown .
If needed rub some Ghee , Butter or Oil on both sides of Paratha .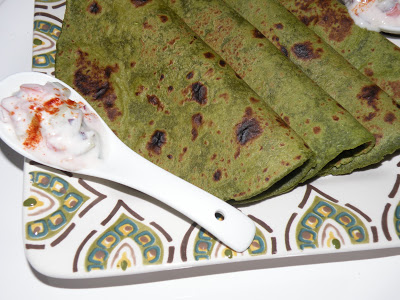 Serve it hot with Raita & Pickles .