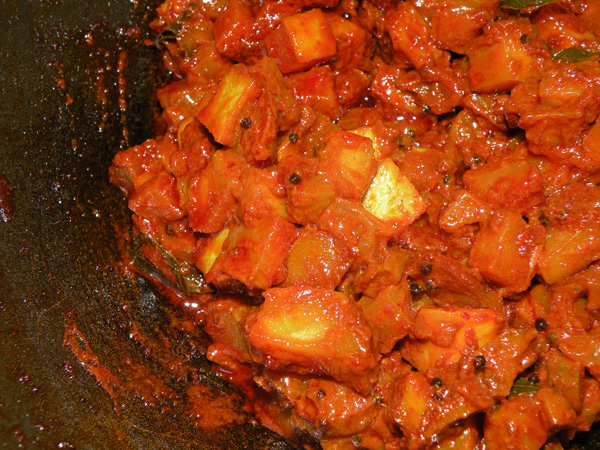 Today I made Mango Pickle at home . Usually I don't make Pickles at home cos my Husband loves pickles & He eats it just like a regular Curry .
But today I made the Pickle , cos its almost Onam , its a very traditional holiday for a Malayali / South Indian . I am planning to make Onam Sadya at home , which typically will be a Vegetarian Meal .
So lets start Cooking ……….
Ingredients : To make Mango Pickle
3 Green Raw Mango , cut into small pieces
2tbsp Red Chill Powder
2tbsp Paprika
1tsp Turmeric Powder
1tsp Fenugreek Powder
1tsp Asafoetida / Hing
Salt
Coconut Oil
1tsp Mustard Seeds
1/4tsp Fenugreek Seeds
Curry Leaves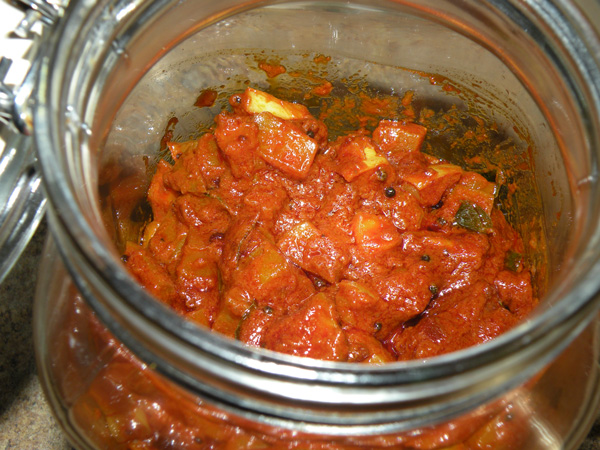 Method :
Mix Mango , Chill Powder , Paprika , Turmeric , Fenugreek Powder , Asafoetida & Salt .
Mix everything well & keep it on a side for 10-15 min .
Heat some Oil in a pan & add Mustard Seeds .
When it pops add Fenugreek Seeds & Curry Leaves .
Add the marinated Mango & mix everything well .
Stir / Cook until the skin of the Mango turns lightly brown in colour .
Add the Vinegar & mix everything well .
Taste the mixture & make sure everything is correct .
Allow the Pickle to cool down & store it inside a glass container .
Serve the Mango Pickle with Rice .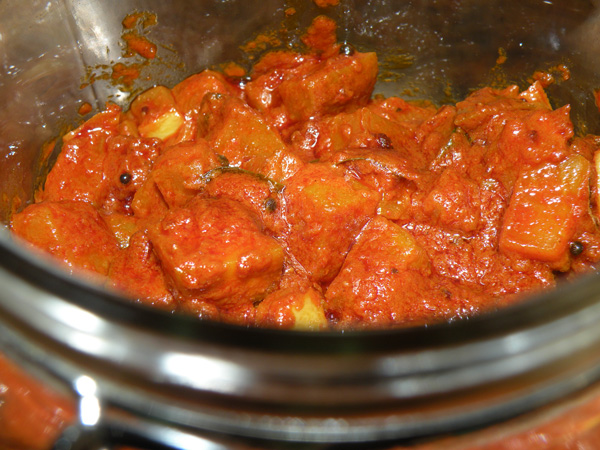 Enjoy !!!!!!!!!!!!!
*Note : I never used to buy Fenugreek Powder , so when ever I need , just dry roast some Fenugreek Seeds in a pan & powder it .
When You make any kind of Pickles its good to add some Sugar in the mixture , it will balance the whole flavour .