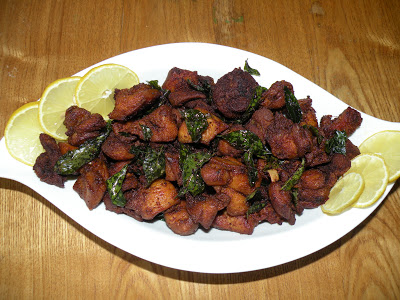 Ingredients :
8-9 boneless – skinless Chicken Thigh pieces , cut into small
1tbsp Garlic Paste
1tbsp Ginger Paste
1/2 Lemon Juice
1tbsp Paprika
1tsp Chilli Powder
1/2tsp Turmeric Powder
Pepper Powder , according to Your taste
Salt
Method :
Mix all the ingredients together .
Marinate the Chicken at least for 30 mins .
Then heat some Oil in a pan & fry the Chicken in batches .
Fry the Chicken until its cooked , or until its crispy & golden brown in colour.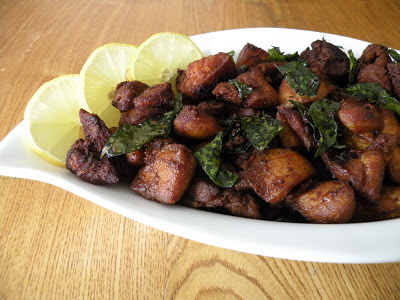 Serve it as an Appetizer or with Rice .