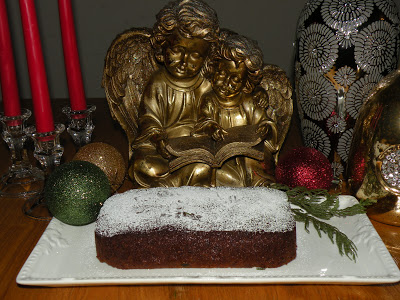 To make a perfect Kerala Plum Cake / Christmas Fruit Cake , You should start to prepare everything earlier , I mean at least before 3months, before Christmas .


Preparing  the Fruits :
200gm Cashews
200gm Raisins
200gm Cranberries
200gm Dates
200gm Almonds
200gm Dried Cherries
1/4cup Candied Ginger ( finely chopped )
32 oz can  Fruit Cake Mix or Tutti Frutti
1/2cup Rum
1stick Cinnamon
Chop all the Fruits & add Rum .
Mix everything well & keep it outside .
Try to keep this in a glass container .
Stir the mixture everyday .
Let it sit at least for 1week , more is good . I kept my fruits for 6weeks .
While mixing the fruits , if you felt  its little dry , add some  more Rum . I used to add 1tbsp each Rum every week , so that it will be easy to mix .
If you don't want to use Rum , use Orange Juice or Red Wine .
For those who are in USA want to buy Tutti-Frutti  ,in  Walmart  search for Sunripe Fruit Product Fruit Cake Mix .
With this much of fruit & nuts , you can make 12 Cakes .
To make the Caramel :
1cup Sugar
2tbsp Water + 1cup Water
On a medium heat combine Sugar & 2tbsp Water .
Allow it to change the colour to dark brown .
Don't stir the syrup , if you want just swirl the pan .
When the syrup had the colour you want carefully add 1cup of cold water .
While adding the water be careful , it will  bubble up & make serious burns .
Allow the Caramel to cool down completely .
You can make the Caramel a day before also .
For the Spice Powder :
2tsp Caraway Seed Powder
1/2tsp Cinnamon Powder
1/2tsp Cloves Powder
1/2tsp Nutmeg
1/2tsp Dry Ginger Powder
1/2tsp Cardamom Powder
Mix all the ingredients together & add to the Flour.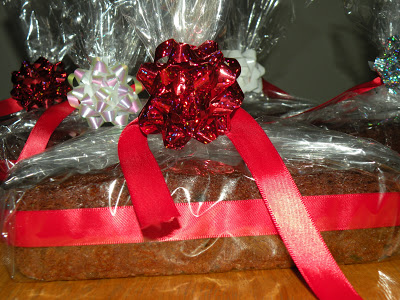 To make the Cake :
2cup Flour
3 stick Butter
2cup Sugar
1 1/2tsp Baking Powder
5 Egg Whites
5 Egg Yolks
1tsp Vanilla Essence
Mix Flour , Baking Powder , Spices & 2 1/4 cup Fruit together .
Beat Butter & Sugar until its creamy .
Add Egg yolk & Vanilla Essence .
Mix everything well .
Pour cooled Caramel & mix everything well .
Using a spatula ,fold in the Flour mixture .
Whisk Egg whites till it forms stiff peaks .
Carefully fold in the Egg whites to the Cake Batter .
Pre-heat the Oven to 350 degree .
Pour the batter into 3 prepared  8inch  loaf pans .
Bake for about 1hr or until a tooth pick inserted on the middle comes out clean .
Remove from the Oven & allow it to cool completely .
Cover the Cake with a Wax paper & allow it to sit on the counter top for about 1 week .
It is very important to allow the Cake to rest , then only the whole flavour's will develop .
If you like brush some Rum on top of the Cake everyday , not more than 1tbsp .
Don't brush too much of Alcohol , Cake should not be soggy .