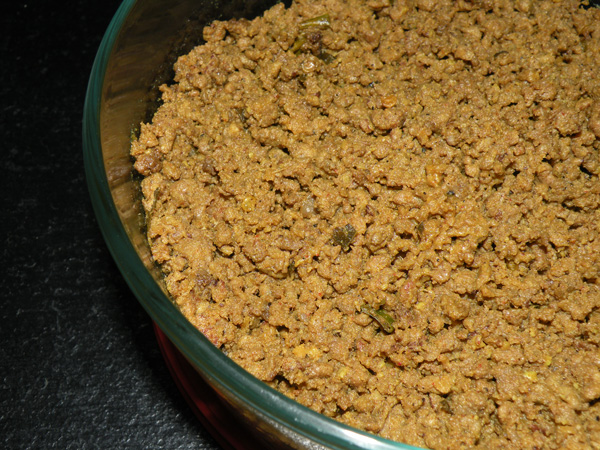 Keema Masala can be made with any kind of Meat . I used Beef , You can use Chicken , Lamb or even Fish ………
I usually buy big portions, maybe around 5-6 pounds of Keema from Costco or Sam's . In my Home kids love to eat some kind of Meat in their daily diet . And making this Keema Masala really take away a big burden from my shoulder's .
Usually I cook a big batch of Keema & freeze them in different container's , so that I can use them for different things .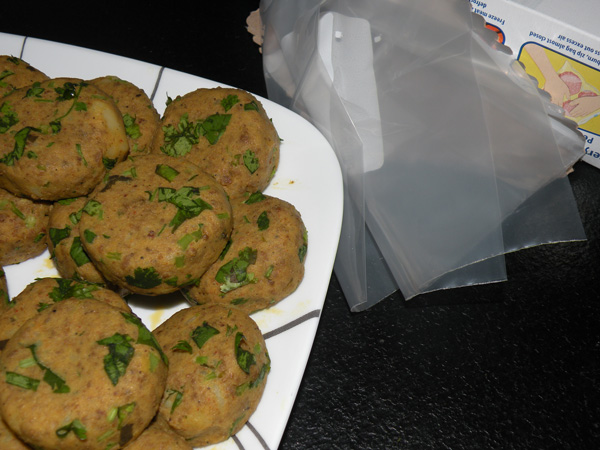 I usually makes Cutlets , which my kids love ……….
Today I made a big batch of Keema Masala for one of Our Family Friend …….. She is a nurse & she don't get enough time to stay in the Kitchen to make Food . So , I taught to help her by giving her some home-made Keema Masala & some Cutlets , which she can freeze & can fry whenever she needs ………….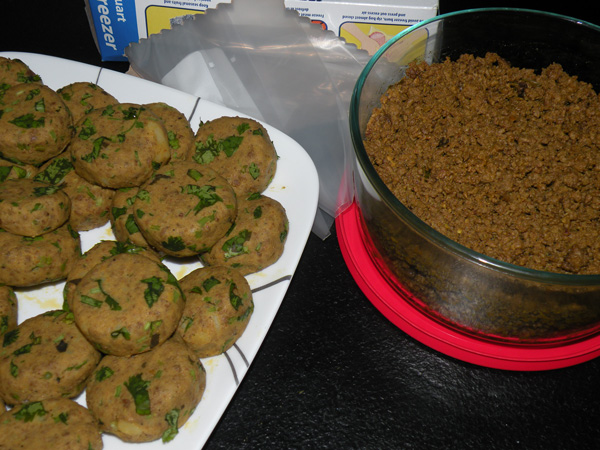 So lets start :  I will put the recipe for 1 pound of minced Beef
Ingredients : To make Keema Masala
1 pound Minced Beef
1 Onion , chopped finely
1tbsp Ginger , chopped
1tbsp Garlic , chopped
2-3 Green Chillies , chopped
Curry Leaves
1tsp Chilli Powder
1/2tsp Turmeric Powder
1-2tbsp Black Pepper Powder
1tbsp Garam Masala
Salt
Method :
Heat some Oil in pan & saute Onion , Ginger , Garlic , Green Chillies & Curry Leaves .
Saute until Onion turns golden brown in colour .
Add all the Masala's / Powder's , mix everything well .
Add the Beef & mix all the ingredients together .
Cook until Beef is cooked & the mixture is dry .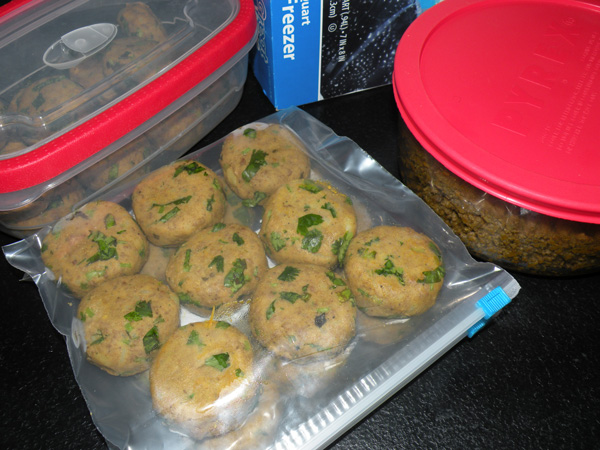 Allow it to cool down completely & store in a container .
Enjoy !!!!
*Note : With Keema Masala ,You can make a lot of different  style  recipes ……. I can mention some , rest of all is up to Your imagination …………
You can make :
Stuffed Omelet : Make Omelet & stuff the Keema Masala on to one side of the Omelet & roll .
Keema Masala Roll : I usually take 1 Roti & sprinkle some Cheddar cheese & layer some Keema Masala  & roll the Roti & heat it up in microwave so that the  cheese is melted .
Keema Rice : Cook some Basmati Rice & mix some Keema Masala into that & sprinkle some freshly chopped Coriander .
Cabbage with Keema : Saute some thinly sliced Cabbage with Onion & Green Chillies , when Cabbage is cooked sprinkle some Keema Masala on top & mix everything well .
So these are some option or some methods You can incorporate Keema Masala & make delicious food for Your Kids which they can take to school as their Lunch ……………