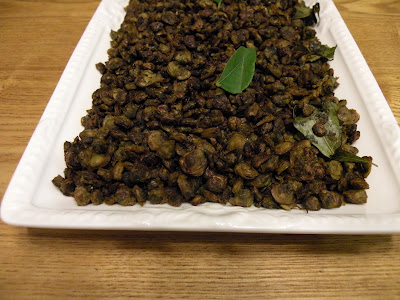 Ingredients : To make Kakka Erachi Fry
800gm Clams ( I used frozen baby clams )
1 Onion , chopped
2tbsp finely chopped Garlic
Curry Leaves
1tsp Chilli Powder
1/2tsp Turmeric Powder
1tsp Garam Masala
1-2 tbsp Pepper Powder
Salt
Method :
Heat some Oil in a pan & saute the Onion .
When Onion turns light golden brown in colour , add Garlic & Curry Leaves .
Add all the spices & in a low flame fry it for few seconds .
Add the Clams & stir occasionally .
Stir until all the Clams are cooked through .
Saute the Clams until it turns dry & brown .