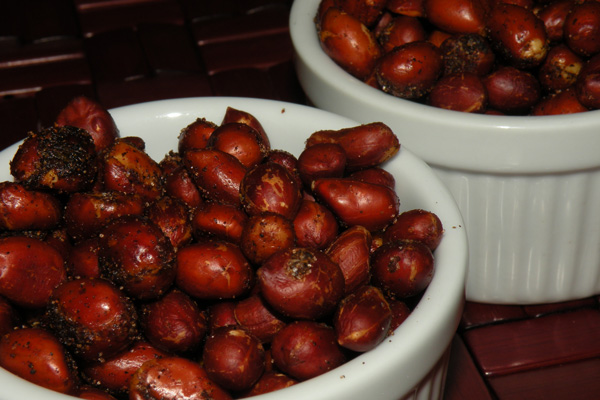 Ingredients to make Indian Style Roasted Peanuts :
2 cups Raw Peanuts
1tsp Paprika
1tsp Cayenne Pepper
1/2tsp Garlic Powder
1/2tsp Sugar , optional
Salt
Oil
Method :
Heat some Oil in a non-stick pan & roast the Peanuts until its light brown in colour .
Turn the flame down & add rest of all the ingredients ( Paprika , Cayenne Pepper , Garlic Powder , Sugar & Salt ) .
Mix everything well until Peanuts are coated with the Spices .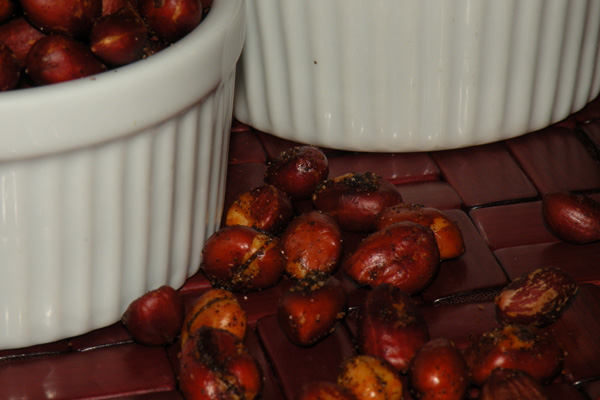 Serve it warm or on room temperature with hot Tea or Coffee .
Enjoy!!!!!!!!!!!!
*Note :
When You roast the Peanuts try to keep the flame on medium low temperature , otherwise Peanuts will burn .
If You want to make it more healthy , You can dry roast the Peanuts or even try to roast the Peanuts inside the Oven .
If You need more spices , go for it …………. Its all about Your taste buds ……… If You don't want Sugar , its optional ……..