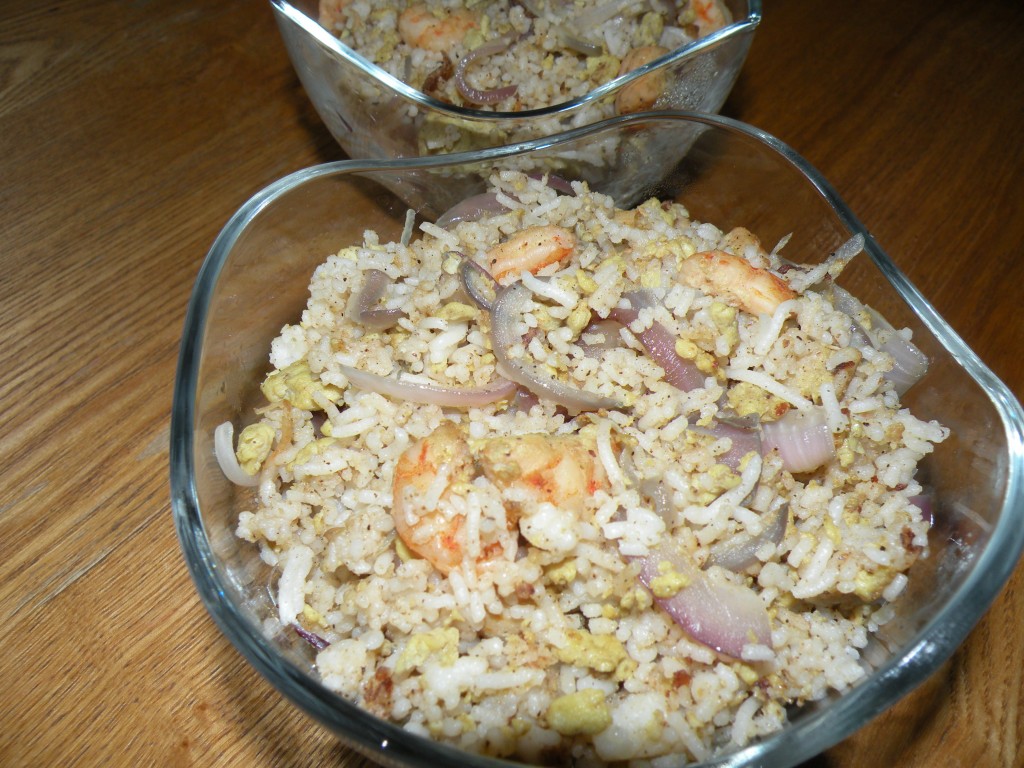 I love Idiyappam for my Breakfast .
When I was small , my Mom used to make Idiyappam in the morning & with the left over's she used to make Idiyappam Noodles .
To be frank , even though I love Idiyappam , I purposefully save some Idiyappam , so that My Mom can make Idiyappam Noddles in the evening .
For those peolpe who don't get what is Idiyappam :  Its a Breakfast dish which  is typically made in Kerala .  Its made with Rice Flour , Water & Salt . Its typically eat with sweetened Coconut Milk / any kind of Stew / Kadala ( Channa ) Curry .
So lets start cooking :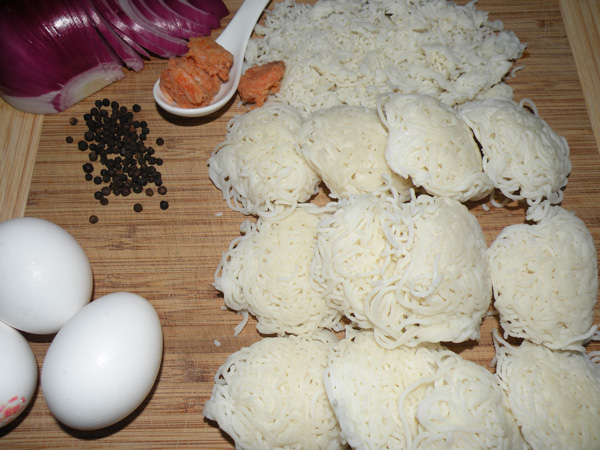 Ingredients : To make Idiyappam Noodles
15 Idiyappam , shredded
3 Eggs , lightly beaten
1/2 Onion , sliced lengthwise
Pepper Powder
Any kind of cooked Meat , Optional ( I used Shrimp )
Method :
Heat some Oil in a pan & saute Onion , until it turns transparent .
Add the Egg & mix everything well .
Stir until the Egg is cooked through .
Add Shrimp , Pepper & Salt .
Mix everything well .
Add shredded Idiyappam into the pan & mix everything well .
Stir until everything is combined & Idiyappam is nicely heated .
Serve it hot with some Ketchup or as it is .
This is a good Tea -time snack or even a good Lunch for Your kids to take to school .
*Note : Try to keep the left over Idiyappam's on the fridge . It will be easy to shredded .
Add some Carrots , Broccoli or any kind of Vegetables to the Dish to make it healthier .