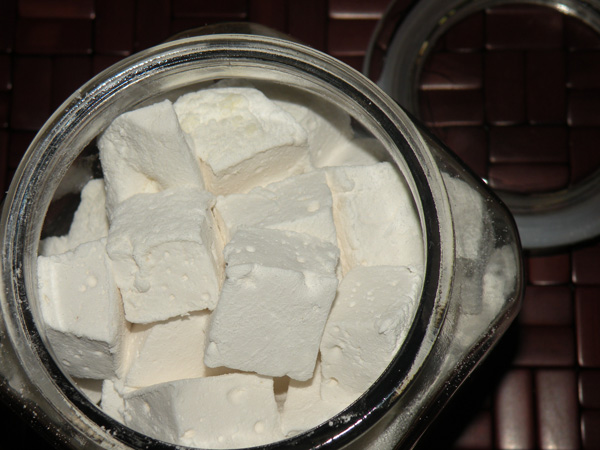 Ingredients to make Homemade Marshmallows :
.75oz or 3 envelop of unflavored Gelatin
1/2cup Cold Water
2cup Sugar
1/4cup Water
2/3cup light Corn Syrup
1/4tsp Salt
1tbsp Vanilla Essence
1/4cup Powdered Sugar
2tbsp Corn Starch
Method :
Mix Powdered Sugar & Corn Starch together in a bowl & keep it a side .
In a large mixing bowl sprinkle Gelatin over 1/2cup of Cold Water .
Meanwhile , on a heavy bottom pan combine Sugar , Corn Syrup & 1/4cup Water .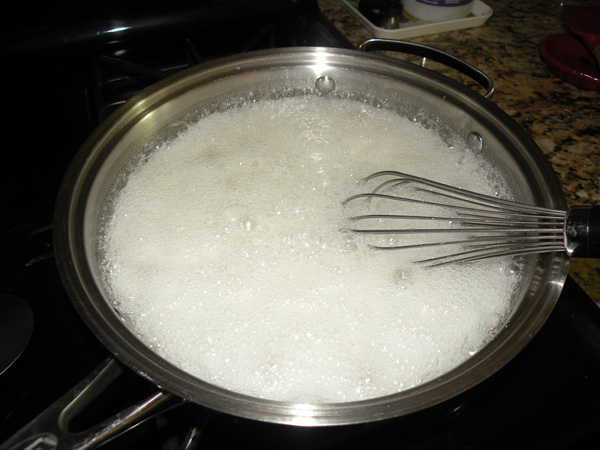 Bring the mixture to hard boiling , don't forget to stir .
Carefully pour this HOT mixture over the soaked Gelatin .
Add Salt & using a Stand mixer or with a Hand mixer beat until its doubled in size & has a very smooth texture .
At the last stage add Vanilla Essence & beat everything well .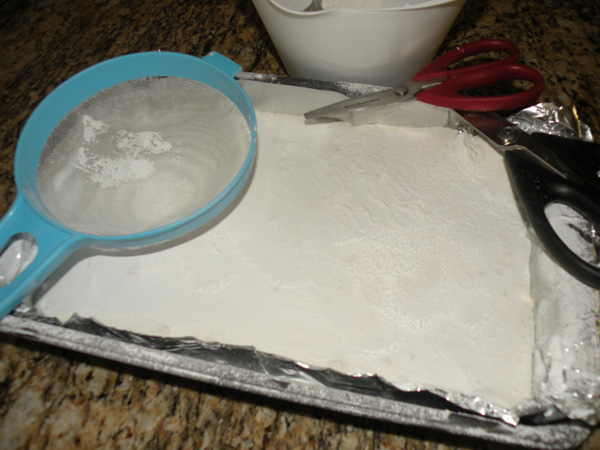 Immediately pour the batter onto the *Prepared Pan ( look the Note ) .
Smooth  the top & sprinkle some Powder Sugar & Corn Starch mixture .
Allow Marshmallow to sit for at least 4hrs to cool down .
Using a scissors cut Marshmallows into cubes .
Roll each slice of Marshmallow in Corn Starch & Powder Sugar mixture well & tap off the excess .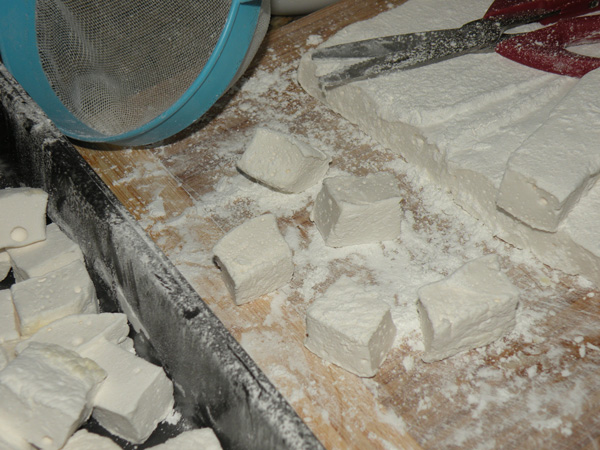 Store it in an air tight container for later use .
Enjoy !!!!!!!!!!!!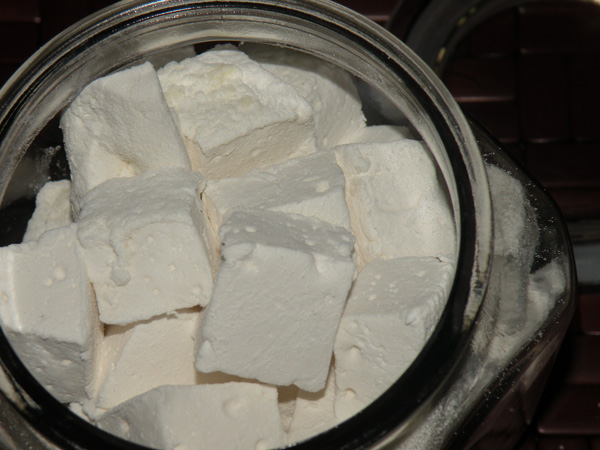 *Note :
*Prepared Pan : Line some Aluminum Foil on the bottom of a baking pan ( try to put some extra foil on the side , which will allow You to transfer the Marshmallows from the Pan ) & spray Vegetable Oil every where ( make sure to spray on the sides ) Dust the whole pan with Powdered Sugar & Corn Starch mixture well .