Erachi Choru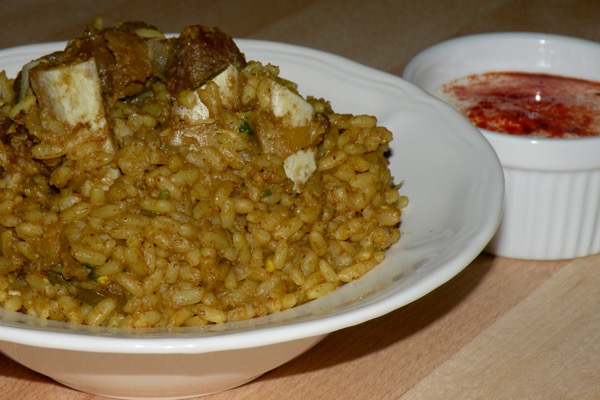 Ingredients to make Erachi Choru :
3pound Mutton, medium size pieces
2cup Matta Rice/Palakkadan Matta/Rose Matta , washed
4cup Coconut Milk
1 Onion, finely chopped
2tbsp Ginger Garlic, finely chopped or paste
3 Green Chillies, split
Curry Leaves
4tbsp Coriander Powder
2tbsp Chilli Powder
1tsp Turmeric Powder
1tbsp Garam Masala
Black Pepper Powder, according to taste
3-4 Tomato or 2tbsp Rice Vinegar
Salt
1tbsp Coconut Oil
1/2 Lemon, juice
Coriander Leaves for garnish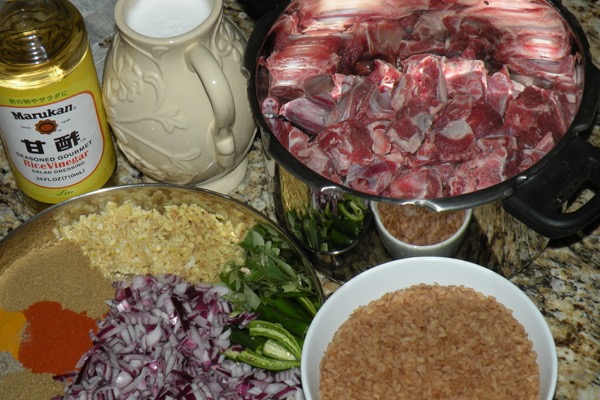 Method :
In a pressure cooker mix Mutton, Onion, Ginger Garlic, Green Chillies, Curry Leaves, Coriander Powder, Turmeric, Chili Powder, Garam Masala, Pepper Powder &  Salt.
Mix everything well.
Pour Coconut Milk & allow everything to boil.
Add Matta Rice & mix everything well.
Cover the cooker & wait for the steam.
Place the weight & cook until you hear 2 whistle.
Turn off the heat & let pressure go down on it's own.
Open the lid & add Coconut Oil & Lemon juice, then fluff the Rice using a Spatula.
Sprinkle Coriander leaves on top.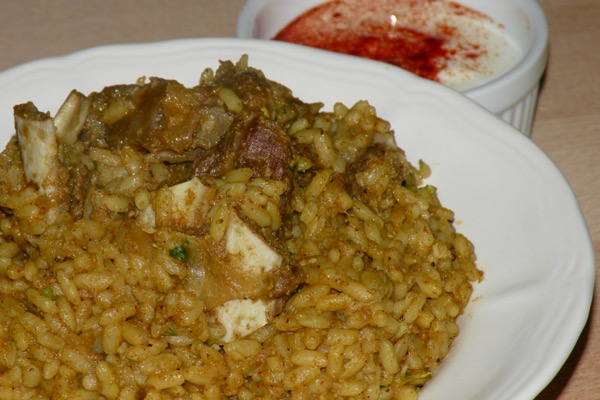 Serve Erachi Choru hot with Raita, Pickle & Pappadam.
Enjoy!!!!!
Also Check : Erachi Choru  made with Basmati Rice .