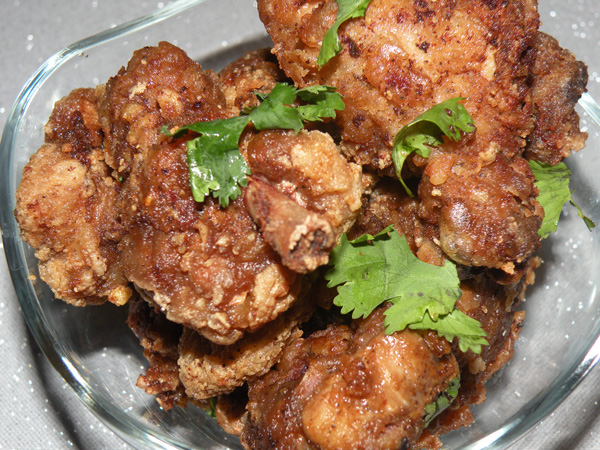 Ingredients to make Crispy Fried Chicken :
1 Whole Chicken , cut into 20 or small pieces
2tbsp Soy Sauce
2tbsp Worcestershire Sauce
2tbsp Chili Garlic Sauce
2tbsp Ginger Garlic Paste
1tbsp Vinegar
Black Pepper Powder
Salt
1/2cup Corn Starch
Oil , for frying
Method :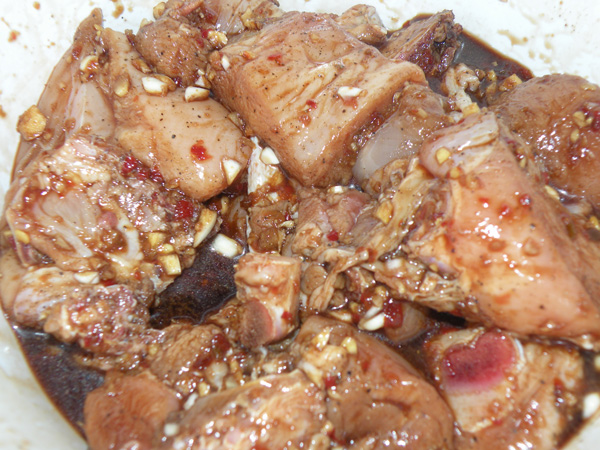 Marinate the Chicken atleast for 2hrs or whole night inside the fridge with Soy Sauce  , Worcestershire Sauce , Chili Garlic Sauce  , Ginger & Garlic paste , Vinegar ,Pepper Powder & Salt .
Roll each piece of Chicken in Corn Starch & tap off the excess .
Meanwhile , heat Oil in a pan & fry the Chicken until its cooked & has a crispy & golden brown in color .
Sprinkle some Coriander Leaves & serve Hot .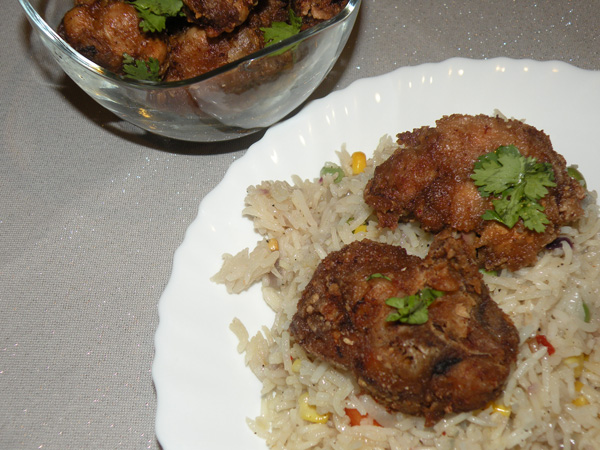 Serve Crispy Fried Chicken as Appetizer or with Rice .
Enjoy!!!!!!!!!!
Note :

There is a lot of Salt in all the Sauces , so be careful while You add more ….
You can also sprinkle some Salt & Pepper Powder  in Cornstarch to give some flavor .
If You like Schezwan Pepper Corn  , dry roast the pepper corn's & crush them ,then sprinkle on top of the Fried Chicken . Its really YUMMY !!!!!