Creamy Butternut Squash Soup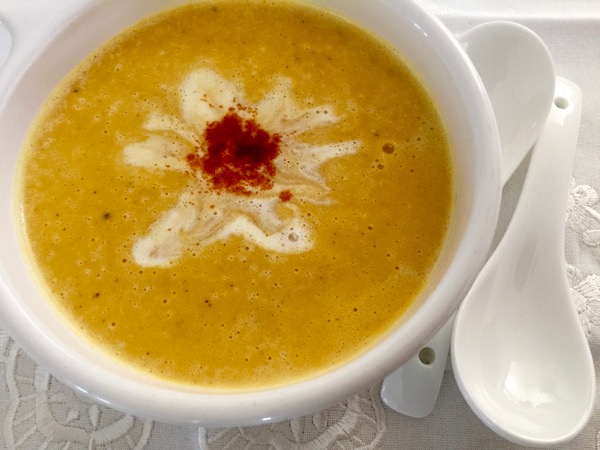 Creamy Butternut Squash Soup
Ingredients needed to make Creamy Butternut Squash Soup:
2lbs. Butternut Squash, diced into small cubes
1 medium Onion, finely chopped
4-5 Garlic, sliced ( optional )
1/4tsp Cayenne Pepper
1/4tsp Turmeric Powder
Black Pepper Powder
Salt
Olive Oil
4cup Chicken Stock, refer *notes
1/2cup Heavy Cream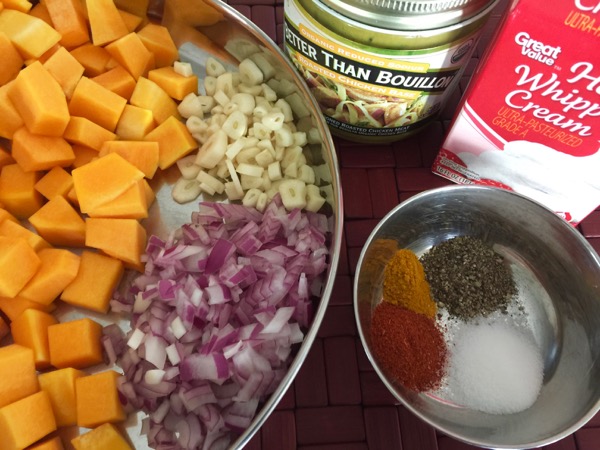 Method:
Heat some Oil in a pan and saute Onion and Garlic.
Stir until Onion turns transparent.
Add Cayenne, Turmeric and Black Pepper.
Saute on a low flame for few min and add Chicken Stock.
When stock boils well, add cubed Butternut Squash.
Cover the pan with a tight lid and allow Squash to cook well.
Don't forget to stir occasionally.
When Squash is cooked well, add Heavy Cream.
Remove from heat.
Allow the liquid to cool down for a bit and using a blender make a smooth paste.
Taste and adjust seasoning.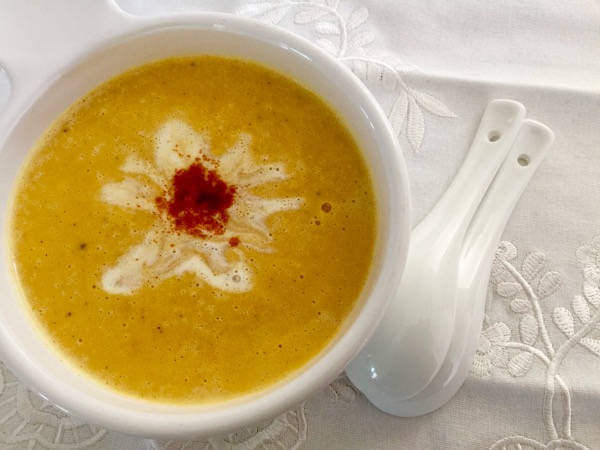 Serve Creamy Butternut Squash Soup hot or cold.
Enjoy!!!!!!!!!!
*Notes:
Creamy Butternut Squash Soup is so tasty, that even my Kids loved it. It's also a very easy recipe to try.
To make Chicken Stock: I always buy Organic Roasted Chicken Base from stores. Its really better than Bouillon. On the jar there is description to make the best broth, just follow the instructions.