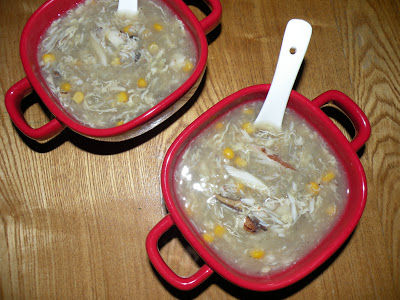 Ingredients : ( To Make the Crab Soup )

10 cups Crab Stock ( You can use Chicken Stock also )
2 Egg , slightly beaten
5tbsp Corn Starch , mix with some water & make a slurry
Crab Meat
1/2 cup Corn Kernels
Black Pepper Powder
Salt
Method :
Boil Crab Stock or Chicken Stock in a big pan .
Drizzle Egg's carefully on top of the Stock .
Using other hand stir the stock continuously .
After 1min add Corn Starch .
Allow the Soup to thicken according to your consistency .
Add Crab Meat , Corn , Salt & Pepper .
Mix everything well .
Serve Hot .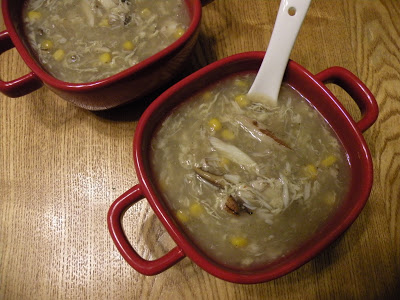 To make Crab Stock : I used around 30 legs of Blue Crab . I boil the Crab in a pool of Water . Also I added some Salt & Pepper Powder too .
Once the Crab is cooked I removed the Legs & cracked it open & took the Meat .
If you want you can use the stock immediately or You can freeze it in an air tight container for later use .