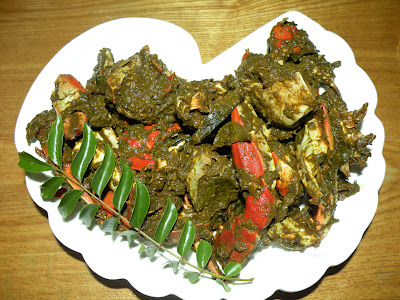 In my Home we love to eat Crab . We used to buy fresh or live crabs .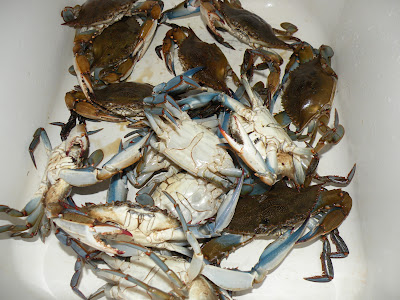 Cleaning the live crab is very tricky . Some people used to put them onto boiling water , I don't recommend doing that . I usually use my tongs & big knife to tackle with this live Crab .
If your doing this for the 1st time try to ask your Mom or somebody who have experience in cleaning Crab .
My Mom is the person who taught me how to clean Crabs .
Anyway lets start cooking :
12 cleaned Crabs
10 or more  crushed Shallots
Curry Leaves
1tsp grated Ginger
1small piece of Kudampuli
1tbsp Chili Powder
1tsp Turmeric Powder
Salt
Coconut Oil
Mix  all the ingredients together .
 ( If you want add more Shallots , it will give a unique taste to the Crab .)
Cover the pot & cook until the Crab is cooked .
Stir the Crab occasionally .
If there is water in the pan allow it to cook down .
Serve it hot with  Rice .