Ingredients needed to make Cinnamon Coffee Cake:
To make Cinnamon Crumbs:
2/3cup All Purpose Flour
2tsp Cinnamon Powder
1/3cup Sugar
1/3cup Brown Sugar
1tsp Coco Powder
1/4tsp Salt
5tbsp Melted Butter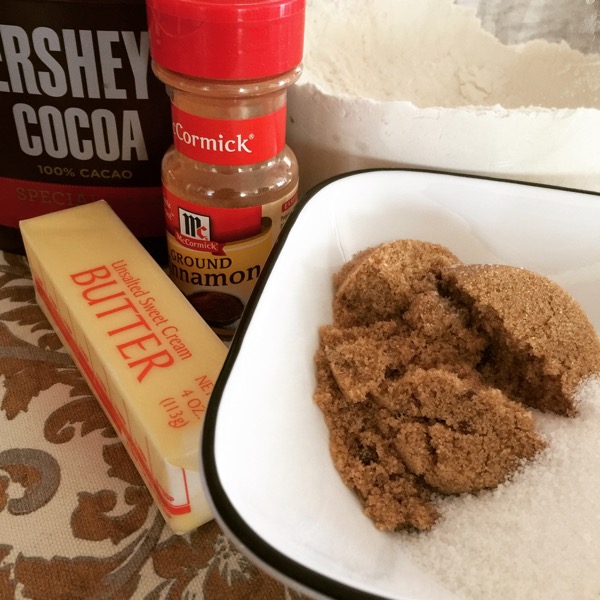 Method:
Mix everything well and keep it a side.
Ingredients needed to make Cake:
2cup All Purpose Flour
2tsp Baking Powder
1/2cup Milk
1cup Buttermilk
3 Egg
4tbsp Melted Butter
1cup Sugar
1tbsp Vanilla Essenc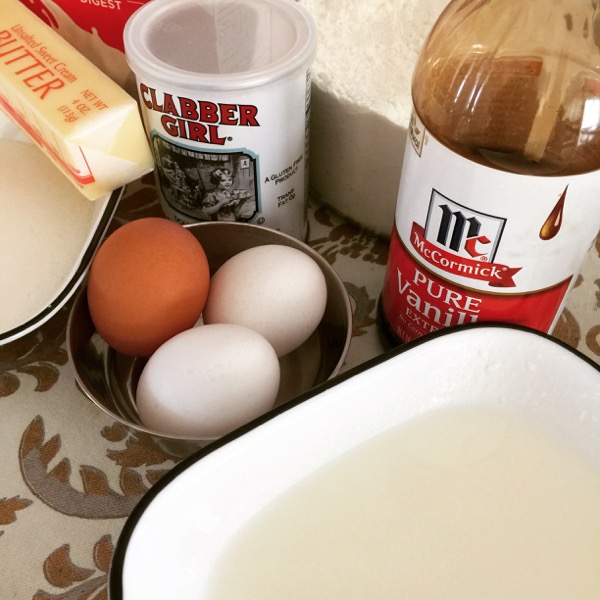 Method:
In a bowl combine Flour, Salt and Baking Powder.
Mix everything well and keep it aside.
Mix together Milk and Buttermilk, keep it a side.
Using a stand mixer or beater, beat Egg until it's creamy.
Into that add Sugar and beat until Egg and Sugar mixture doubles in size.
Carefully add melted Butter and Vanilla Essence.
Mix everything well.
Alternatively add Flour and Buttermilk mixture into creamed Egg mixture.
Pour  Batter into a prepared pan and sprinkle the top with Cinnamon Crumbs.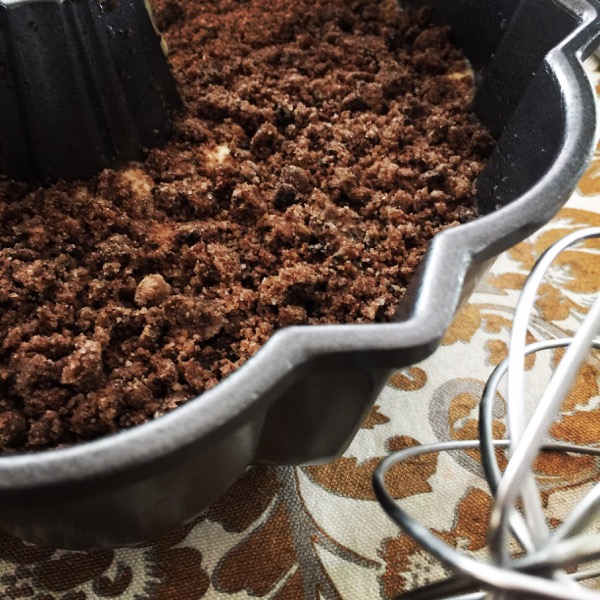 Pre-heat Oven to 350degree and bake  Cinnamom Crumb Coffee Cake for about 40-45min or until a toothpick inserted in the middle comes out clean.
Allow Cake to cool down.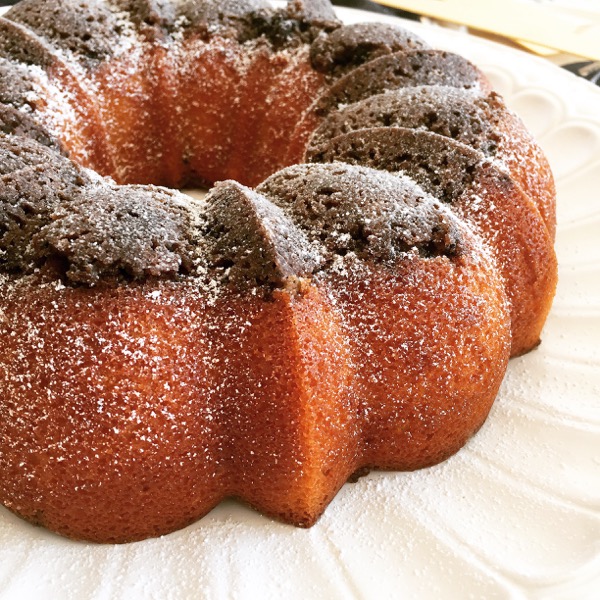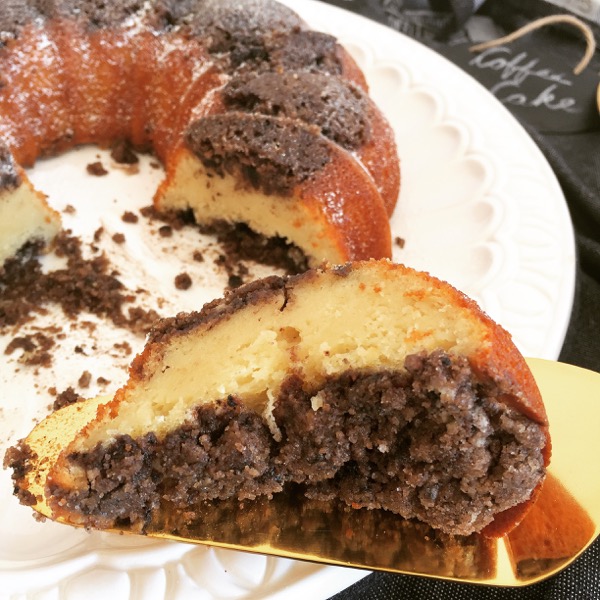 Serve Cinnamon Crumb Coffee Cake warm with Tea or Coffee.
Enjoy!!!!!!!!!
*Notes:
Cinnamon Crumb Coffee Cake is one of my families favorite Cake. My family loves the flavor of Cinnamon and this particular recipe had done a pure justification ……… It's a  dense Cake.
While making this Cake, I didn't had Buttermilk. So I mixed in 1/2cup Yogurt and 1/2cup Water.
For this recipe I used my bundt pan, so I sprinkled some Cinnamon Crumbs first and then added Cake batter. Also I sprinkled the leftover Crumbs on top of batter.
Also try out my Coffee Cake.