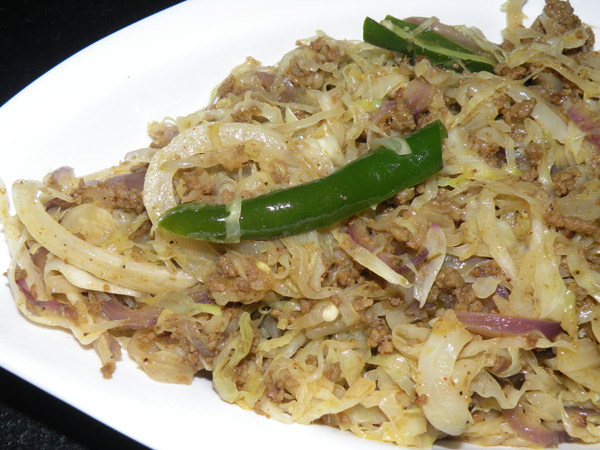 In one of my  post , Keema Masala , I talked about some easy to do recipes with Keema . This Cabbage with Ground Beef is a recipe which is easy to do & will give a whole new dimension to Cabbage .
Sometimes , I used to have leftover Keema Masala & this  is the perfect dish to finish the left over ……….
As usual , this is my Mom's recipe ………….
So lets start …..
Ingredients : To make Cabbage with Ground Beef
1 pound  Cabbage , thinly sliced
1 Onion , thinly sliced
2-3 Green Chillies
Oil
Salt
3-4tbsp Beef Masala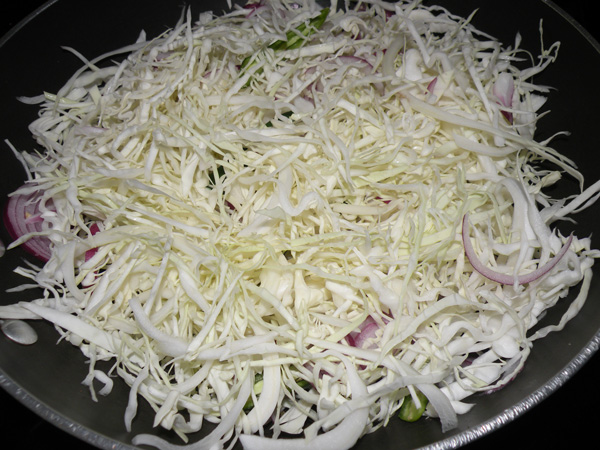 Method :
Combine all the ingredients together in a pan .
Cook until Cabbage is cooked .
Serve it hot with Rice .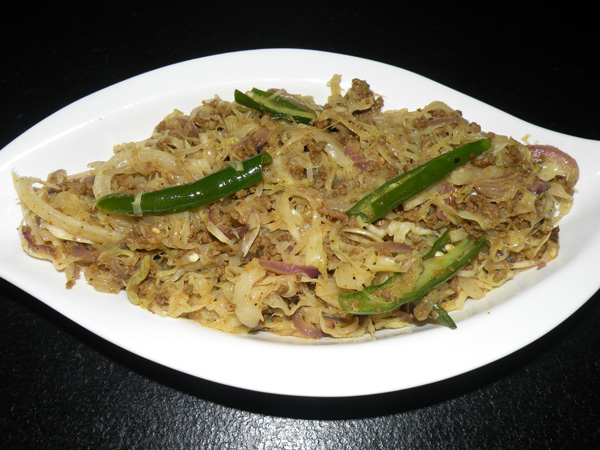 Enjoy !!!!!