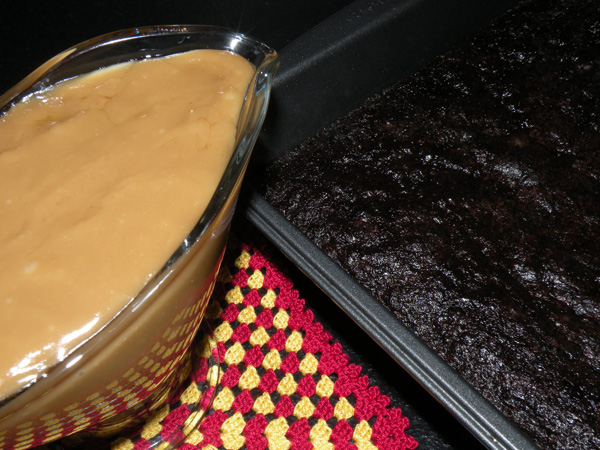 Today I made Butterscotch Sauce at Home cos I got an order to make a Butterscotch Cake for one of my Friend's Husband .
Cake came out really good , but to die for was the Butterscotch Sauce . It was very easy to make , I think it took only 5min for Me to make the Yummy Sauce .
So lets start cooking :
Ingredients : To make Butterscotch Sauce
1 1/2 cup Brown Sugar , firmly packed
1/2 cup Butter
3/4 cup Heavy Cream
2tsp Vanilla Essence
1-2tbsp Scotch , optional
Method :
In a large heavy saucepan combine Butter & Brown Sugar together .
Cook on a medium heat until Sugar & Butter is dissolved & creates a smooth mixture .
Carefully add Heavy Cream & stir constantly for about 3min ( try to use a timer ) .
Remove from the heat & add Scotch & Vanilla Essence into the mixture .
Mix everything well .
Allow  Sauce to cool down for about 20 min .
Store the Sauce inside an airtight container for Your later use.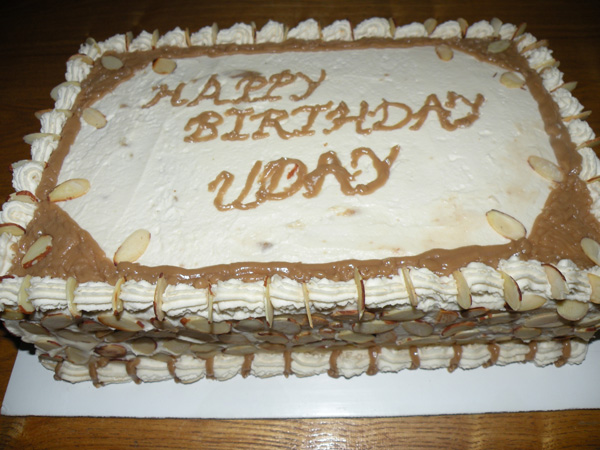 Use this Yummy Butterscotch Sauce on your Ice-cream , Marshmallows , Pretzels , etc ……….
For making the Cake :
I made a Vanilla Sponge Cake & layered the Cake with a big dollop of Yummy Butterscotch Sauce . Then I spread some Whipped Cream & kept another layer of Cake . Then using the left over Whipped Cream I frost the whole Cake & did some decorations with Butterscotch Sauce & Almonds .
The Cake really came out good & the B'day Boy really enjoyed the Cake .
I hope You all will try it out .
Enjoy !!!!!!