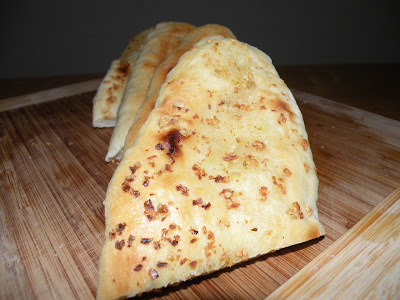 For this recipe you need :
3 cups Flour
1tbsp Yeast
Warm Water
1/2 tbsp Sugar
Salt
Mix all the dry ingredients together & add the Water .
Knead the dough well until it becomes a soft dough .
Brush some oil on top of the dough & cover with a damn  cloth .
Let it rise for 2hrs & roll it into oval shape.
Keep it on the tray .
Turn your Oven to broil & cook the Naan for 2-3min .
Remove from the Oven & brush some butter on top & Serve hot.
If you like add some chopped Garlic & bake the dough . You will get Garlic Naan .