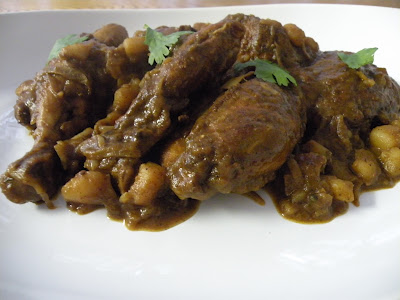 I made this Braised Paprika Chicken  for my Husband's B'day .
Its a very easy & less ingredient recipe .
I got this recipe from a TV show named ASK AIDA
Ingredients needed for Braised Paprika Chicken :
8 pieces of Chicken ( Skin On )
2tbsp Smoked Paprika
Black Pepper Powder
2 thinly sliced Onions
1 cubed Potato
2cup Chicken Stock
Salt
Pat the Chicken dry & rub Paprika , Black Pepper Powder & Salt .
In a heavy bottom pan heat some Oil & keep 3-4 pieces of Chicken .
Keep the Skin side down , cook until browned .
Flip & repeat the same on the other side .
Transfer the Chicken to a plate .
Add the Onion & cook until Onion turns golden brown in color .
Add Potatoes & Chicken Stock .
Transfer the Chicken back to the pot & cook until the Chicken & Potatoes are cooked through .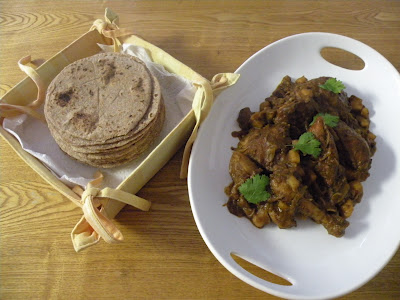 Serve it hot with Roti or with Rice .