I made a Ben 10 Cake for my Son's 9th B'day .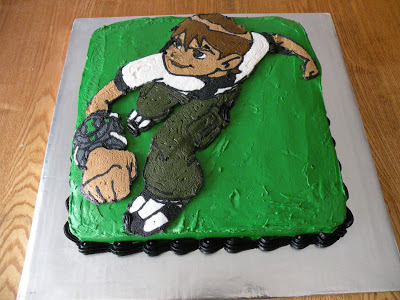 The method I did is called Butter Cream Transfer . It's a very long process , but the result is very impressive.
I got the idea of doing Butter Cream transfer from You tube . They have a very good detailed video for Butter Cream Transfer .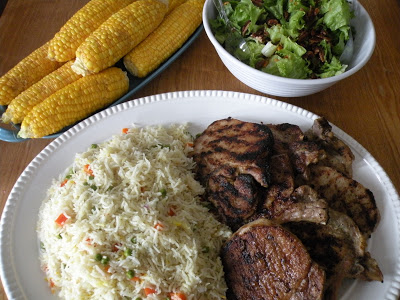 For Lunch I made Grilled Pork , Mixed Rice , Corn & Salad .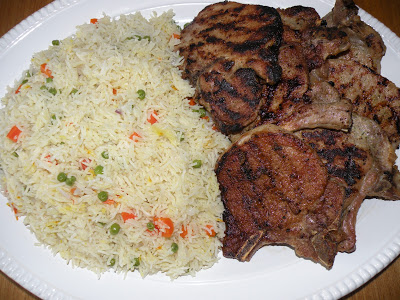 To make Grilled Pork : I sprinkled Goya  Adobo ( All Purpose Seasoning ) & Garlic Salt on both  sides .
Then I grilled the Meat  for about 10-15min / until the Pork is cooked & internal temperature comes to 170 F .
To make Rice : I sautéed Onion & Garlic until its transparent . Then I add 2 cups Basmati Rice & saute for 2min . Then I added Carrots & Green Peas . Later I added 4 cups of boiling Chicken Stock .If needed add Salt . Cover the Pan with a lid & cook until the Rice is cooked well .