Beef Chops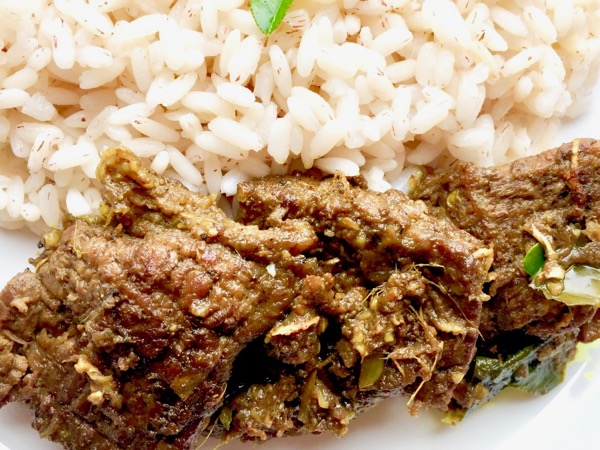 Ingredients needed to make Beef Chops:
2lbs Beef
1 Onion
Curry Leaves
3 Green Chillies
2tbsp miced Garlic
2tbsp minced Ginger
1tsp Turmeric Powder
1tbsp Garam Masala
1 or 2tbsp Black Pepper Powder
Oil
Method:
Prepping Beef:
Slice Beef into big pieces or use Roast pieces.
Using the back side of knife start chopping the beef.
Chop until Beef pieces are thin but not fall apart.
Cooking:
Heat some Oil in a non-stick pan.
Add Onion and Curry Leaves.
Saute until Onions turn light golden brown in color.
Add Garlic, Ginger and Green Chillies.
Saute for few minutes or until raw smell is gone.
Add Turmeric and Black Pepper Powder.
Mix everything well and carefully arrange chopped Beef pieces.
Cover the pan with a tight lid and allow Beef to cook.
Occasionally, make sure to stir everything together.
Add Salt and Garam Masala.
Cover the pan and cook until Beef is fully cooked.
Serve Beef Chops hot with Rice or Roti.
Enjoy!!!!!!!!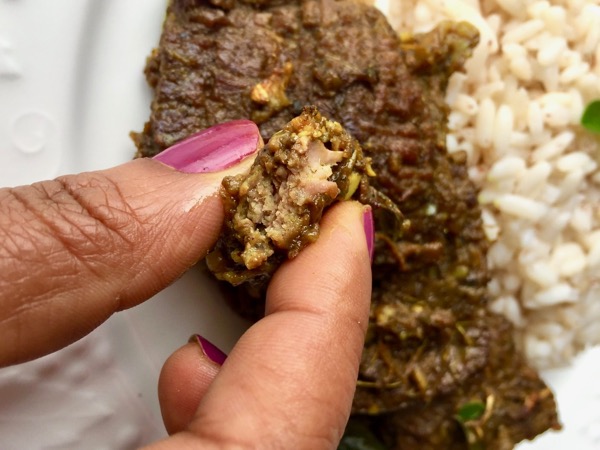 *Notes:
While chopping the Beef, make sure to use the back side of knife. Otherwise instead of chopping you will slicing the Beef.
In this curry, the spiciness or heatness is coming only from Green Chillies and Black pepper powder. So always make sure to taste and add more pepper powder if needed.
After cooking the Beef you can remove the excess fat.
For Cooking video check: