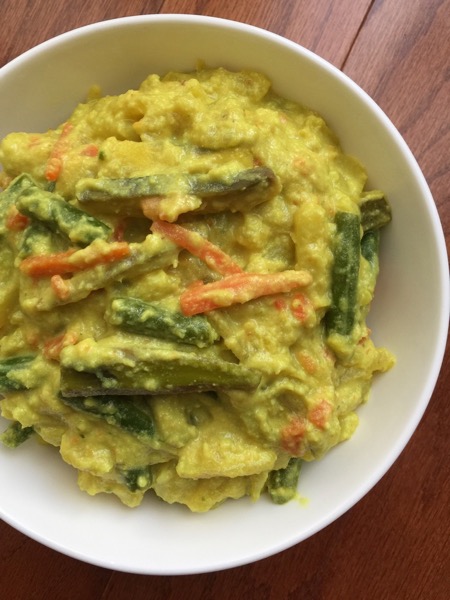 Aviyal is a very traditional south India's ( Kerala ) dish . Each home in Kerala has their own variations too .
Aviyal is  a very healthy and easy to do recipe .
Avial will be served in all kind of occasions like Marriage and also for Onam .
Ingredients to make Aviyal :
Vegetables , sliced lengthwise , refer the notes*

1cup grated Coconut
4-5 Green Chillies
Cumin Seeds , 2pinch
1/4tsp Turmeric Powder
Curry Leaves
1/2cup Yogurt
4 Shallots , crushed
2tbsp Coconut Oil
Method :
Mix all the Vegetables together, add Salt  & Turmeric .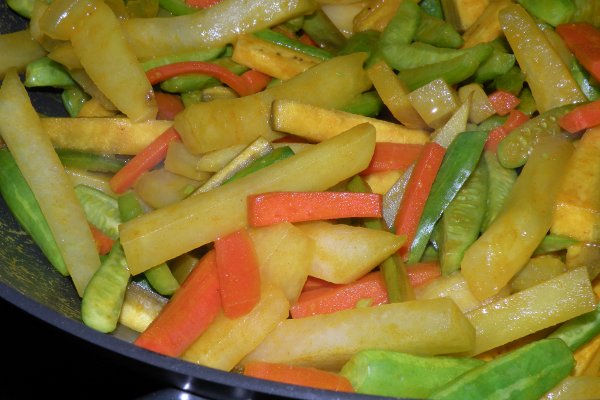 Mix everything well .
Cover the pan with a lid and cook the Vegetables, it takes only 5min to cook all the vegetables .
Meanwhile using a blender or grinder, grind Coconut , Green Chillies, Cumin and Curry Leaves together until You gets a course paste ( Don't add water ) .
Mix the Coconut paste into the cooked Vegetables and mix everything well .
Let it cook for another 1min or so .
Remove from heat and allow the Vegetables to cool down a little .
Then add Yogurt, crushed Shallots and Coconut oil .
Mix everything well .
Serve Aviyal warm or cold with Rice .
Enjoy !!!!!!!!!!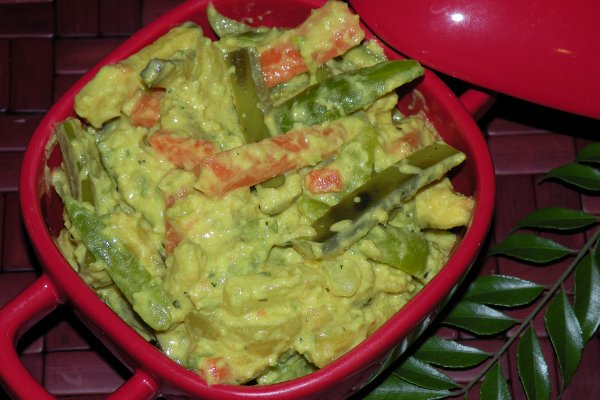 Notes* :
For making Avial , You can use all kind of Vegetable :
1 Raw Plantain ,
2medium size Carrots
1 Potatoes
10-11 Green Beans
1 Mango
100gm Winter Melon
Drumsticks
1/2cup Ivy Gourd/Kovakkai
You can also add Yam , Brinjal/Egg Plant etc :
For video check: