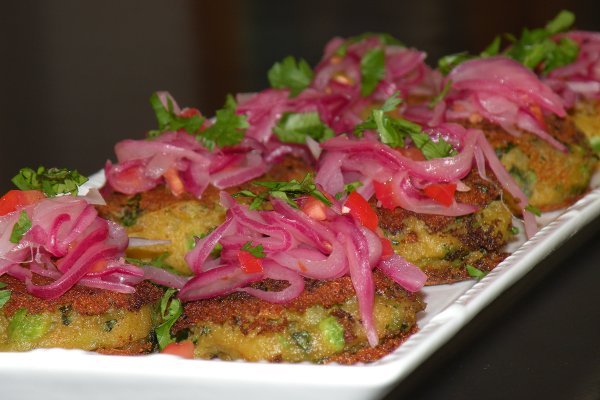 Aloo Tikki is one of favourite snacks of all time . Its very easy to make & also satisfy My soul .
Aloo Tikki is one of the perfect combination for Your evening Tea or Coffee . Its crispy on outside & soft on inside .
Ingredients to make Aloo Tikki :
2 large Potatoes , cooked & mashed
2tbsp Bread Crumbs
1/4cup Green Peas
2 Green Chilli , finely chopped
1/4tsp Ginger , grated
1/2cup Onion , finely chopped
Coriander Leaves , finely chopped
1/4tsp Turmeric Powder
1/2tsp Chat Masala
Salt
Method :
Mix all the ingredients together & knead well .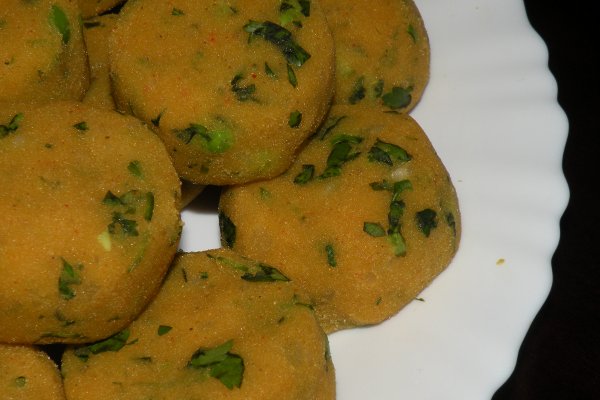 Make medium sized patties & shallow fry in Oil .
Serve Tikki's hot with Coriander Chutney or Tamarind Chutney or with Salad .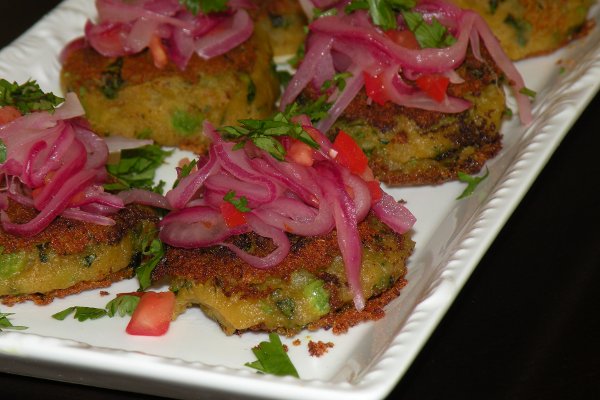 Enjoy !!!!!!!
Notes :
When You mash cooked Potatoes, don't add any kind of liquid .
Try to drain all the liquid out before You mash the Potatoes .
You can always add or reduce the Chillies according to Your taste .
In this Aloo Tikki, You can add cooked Carrots or Beetroot too .
If You want a really crisp texture after frying, try to roll the Patties in Bread crumbs or sprinkle some Sooji/Rava .
When You fry, don't add too much of Oil, it has a tendency to soak more Oil .
I prefer to shallow fry rather than deep fry .