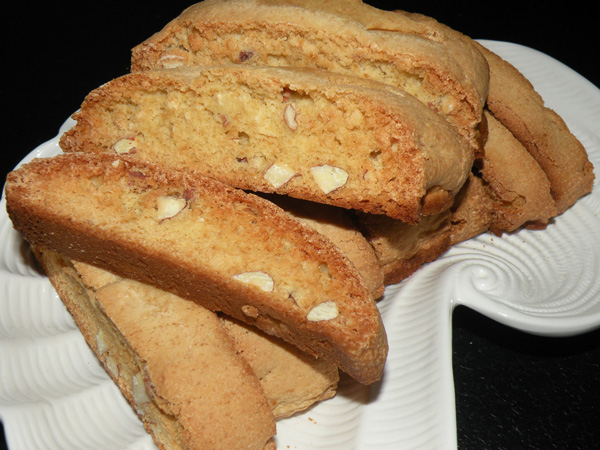 Today I made Almond Biscotti at home ……….
Biscotti is an Italian Cookie . Its a twice baked Cookie , which is easy to do at home………..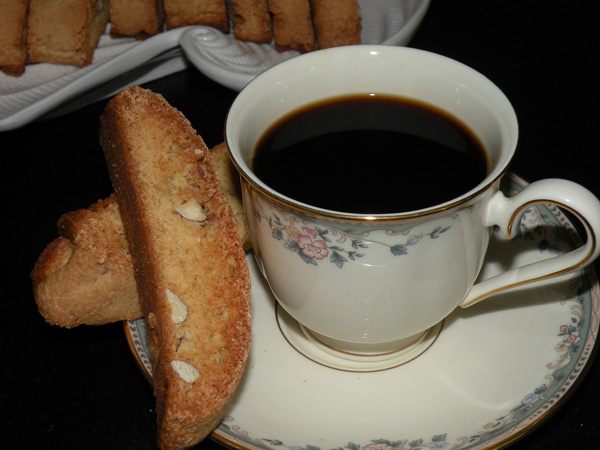 Ingredients : To make Biscotti

1st Step :
3 1/2cup Flour
1tsp Baking Powder
Salt , a pinch
Method :
Sift all the ingredients together .
2nd Step :
2 1/4cup Sugar
5 Egg
2tsp Honey
1tsp Vanilla Essence
2cups Almonds , coarsely chopped
Method :
Beat together Sugar & Egg , until the mixture is pale in colour .
Add Honey & Vanilla into the Egg mixture .
Beat everything well .
Carefully stir in the Flour .
Beat until the Flour is incorporated .
Don't over beat the mixture .
Add Almonds into the mixture & mix everything well .
Cover the bowl with a plastic wrap & refrigerate for 1 hour .
3rd Step :
Pre-heat oven to 350 Degree .
Remove the Dough from the Fridge & divide into 4 equal parts .
On a very lightly floured surface roll each dough into 1 inch wide & 10 inch length logs .
Carefully transfer the logs into Baking sheets & bake for 25min.
Remove from the Oven & allow the logs to cool down for about 10-20mins .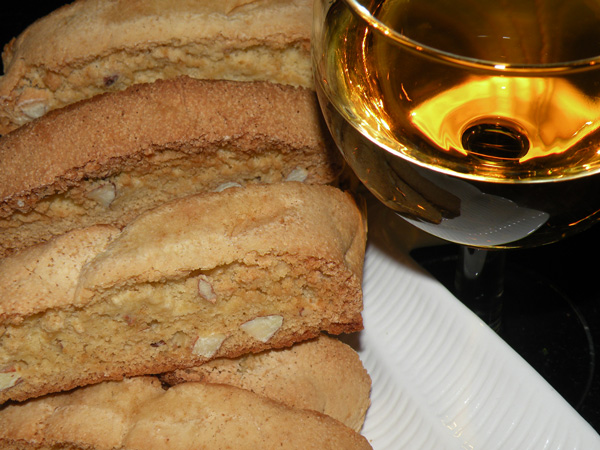 4th Step :
Turn the temperature of the Oven down to 250 Degree .
Slice the log into 1/2 inch thick Cookies .
Arrange the Cookies cut side down on the baking sheet .
Bake the Biscotti until they are pale golden in colour .
Allow the Biscotti to cool down completely , then store it inside an air tight containers .
Serve it with Tea , Coffee or even with Italian Dessert Wine .